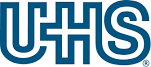 RN-SICU - (96578) at Universal Health Services
WEST PALM BEACH, FL
Location
WEST PALM BEACH, FL 33414 US (Primary)

Category
Registered Nurse (RN)
Job Description
Wellington Regional Medical Center
Wellington Regional Medical Center is located in Wellington, Florida. It is a 233-bed, acute care hospital, owned by a subsidiary of Universal Health Services, Inc., a highly respected healthcare management organization.
Wellington Regional is proud to have provided high quality healthcare services to the residents of Palm Beach County since 1986. As a community hospital, accredited by The Joint Commission, Wellington Regional prides itself on its continued commitment to remain on the forefront of advanced technologies and the expansion of programs and services to meet the needs of the growing community it serves.
Surgical Intensive Care RN
Wellington Regional Medical Center's Surgical Intensive Care Unit is an 10-bed unit in Western Palm Beach County and sees a diverse patient population.  At Wellington, the Surgical Intensive Care Unit is equipped with the staff and capabilities to see patients throughout the lifespan.  The Surgical Intensive Care RN is equipped with the knowledge and skills to collaborate with the Intensivists and Attending Providers to facilitate and deliver a high level of competent care to patients with a wide range of medical conditions. Wellington Regional Medical Center prides itself on maintaining the highest standards of nursing care, evidence based practice, and professional nursing standards that exceed patient expectations and the patient experience. Nurses in the Surgical Intensive Care can expect nurse to patient ratios that are in-line with the national staffing recommendations. Nurses will be expected to float between the Medical Intensive Care, Surgical Intensive Care, & Step-Down Units.
Wellington Regional Medical Center is a Comprehensive Stroke Center, Chest Pain & Resuscitation Accredited, and cares for large number of highly acute patients using the most cutting edge approaches in their delivery of care.  . Some of the advanced technological therapy utilized in the Surgical Intensive Care include: Integra Intracranial Pressure monitoring; Intra-Aortic Balloon Pumping; Impella Left Ventricular Assist Device; Continuous Renal Replacement Therapy; Swan Ganz Hemodynamic Monitoring;  Rotoprone Therapy; Vigileo Flotrak Monitorng; Gaymar Hypothermia Therapy, ECOS Acoustic Pulse Thrombolysis; Oscillation Ventilatory Management; IRIS Technology, and other treatment modalities.
Essential Job Duties:
Demonstrates strong customer service skills. Greets guests with eye contact and a smile.
Functions within scope of practice based on licensure, education skills, and experience.  Recognizes own limitations, seeks guidance when needed, and incorporates suggestions into professional practice.
Assumes responsibility for updating knowledge of hospital and departmental policies, procedures, protocols, and practices as evidenced by signature on sign-in sheet of staff meetings and documents of such updates.
Demonstrates flexibility in scheduling to meet staffing needs, i.e., overtime, altering scheduled shifts to fill vacancies.
Consistently performs and documents an organized Nursing assessment of patients, identifies and prioritizes potential life threatening situations, and reports information to the Intensivist & Attending Providers promptly.
Constructs and implements the plan of care using nursing knowledge and skill.
Collaborates with the patient, family, and significant other to meet the educational, physical, psychological, and spiritual needs of the patient.
Demonstrates strong knowledge and competency of age-specific care to the patient populations served.
Collaborates with multidisciplinary team members.
Demonstrates Service Excellence Standards at all times.
Understands COBRA and Florida Access to Care and assures compliance.  Assists/supervises the coordination of transfers in an effort to facilitate care and prevent violations.  Reports all real/potential violations to the Director and provides supportive documentation.
Job Requirements
Job Requirements:
Graduate of an accredited or NLN-approved RN program. BSN preferred.
Current Florida Registered Nurse licensure
Prefer one year experience in acute care setting, preferably emergency department nursing
Current American Heart Association BLS, ACLS, and/or required specialty training or course completion (current upon hire) as required by specialty.
CCRN professional certification preferred.
Must successfully pass any pre-employment assessment(s) required by the facility.
This opportunity offers the following:
Challenging and rewarding work environment
Growth and Development Opportunities within UHS and its Subsidiaries
Competitive Compensation
Excellent Medical, Dental, Vision and Prescription Drug Plan
401k plan with company match
One of the nation's largest and most respected hospital companies, Universal Health Services, Inc. (UHS) has built an impressive record of achievement and performance. Steadily growing from a startup to an esteemed Fortune 500 corporation, UHS today has annual revenue nearing $10 billion. In 2017, UHS was recognized as one of the World's Most Admired Companies by Fortune; ranked #276 on the Fortune 500, and listed #275 in Forbes inaugural ranking of America's Top 500 Public Companies.
Our operating philosophy is as effective today as it was 40 years ago: Build or acquire high quality hospitals in rapidly growing markets, invest in the people and equipment needed to allow each facility to thrive, and become the leading healthcare provider in each community we serve.
Headquartered in King of Prussia, PA, UHS has more than 87,000 employees and through its subsidiaries operates more than 320 acute care hospitals, behavioral health facilities and ambulatory centers in the United States, Puerto Rico, the U.S. Virgin Islands and the United Kingdom.
*UHS is a registered trademark of UHS of Delaware, Inc., the management company for Universal Health Services, Inc. and a wholly-owned subsidiary of Universal Health Services, Inc. Universal Health Services, Inc. is a holding company and operates through its subsidiaries including its management company, UHS of Delaware, Inc. All healthcare and management operations are conducted by subsidiaries of Universal Health Services, Inc. To the extent any reference to "UHS or UHS facilities" on this website including any statements, articles or other publications contained herein relates to our healthcare or management operations it is referring to Universal Health Services' subsidiaries including UHS of Delaware. Further, the terms "we," "us," "our" or "the company" in such context similarly refer to the operations of Universal Health Services' subsidiaries including UHS of Delaware. Any employment referenced in this website is not with Universal Health Services, Inc. but solely with one of its subsidiaries including but not limited to UHS of Delaware, Inc.
UHS is not accepting unsolicited assistance from search firms for this employment opportunity. Please, no phone calls or emails. All resumes submitted by search firms to any employee at UHS via-email, the Internet or in any form and/or method without a valid written search agreement in place for this position will be deemed the sole property of UHS. No fee will be paid in the event the candidate is hired by UHS as a result of the referral or through other means.