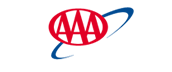 Roadside Technician - Flatbed at AAA OHIO AUTO CLUB
North Amherst, MA 01059
Description
JOB RESPONSIBILITIES:
Responsible for providing safe and best in class roadside solutions for AAA members while ensuring positive member experiences in a tow vehicle or flatbed vehicle.
Responding to member requests for service within a given ETA (estimated time of arrival).
They ensure member safety and vehicle security, educate members on possible issues, provide jump starts, replace flat tires, present vehicle entries and other related services.
Provides minor mechanical assistance (if trained and equipped) in an attempt to get members vehicle on-the-go instead of tow. If not successful, then tow disabled vehicles to repair facilities or other member requested destinations; promote AAA products and services; ensure complete resolution of member issues.
Achieve Club performance standards for go rates and membership satisfaction.
Help and Serve by responding to road service calls and provide mechanical assistance to members in a timely, efficient, and safe manner. Explain AAA Northeast emergency road service policies and procedures to members.
Check vehicle and equipment and report any need for repair or replacement.
Maintain daily log of all calls completed. Inform dispatcher of any unusual traffic or road conditions.
Responsible for following safety policies and procedures, reporting all accidents and injuries immediately to supervisor, and communicating unsafe situations to supervisor to help prevent accidents.
QUALIFICATIONS:
High School Diploma/GED
Minimum of 21 years of age with a valid driver's license.
All who are offered employment must successfully complete all pre-employment requirements prior to start date, including Motor Vehicle Driving History, Criminal Background check, Employment Verification, and Drug Screen.
Previous knowledge and/or experience in auto mechanics and operating tow equipment drivers license. Required to meet state licensing and Club insurance requirements.
Ability to operate and/or use the following equipment: air tank, jumper cables, dispatch computer, lock-out tools, floor jack, air compressor, auto aid spray, wheel lock, funnel, gas can, air impact gun, tire mallet, hand tools, lug wrenches, air hose, a two-way radio, hydraulic winch/cable, car carrier, wheel lift device, safety chains, tow dollies, steering wheel strap, and tow sling/chains. Flexible to work overtime due to business needs. No on-call hours.
AAA Northeast is one of the largest and most innovative membership organizations in North America. It is a multi-business organization comprising more than 60 locations in a six-state area. We provide valuable roadside service to our 5.7 million members, as well as many specialized services such as Financial Services & Loans, Insurance, Travel, Discounts, Auto Glass, and Driver Training. AAA is a key advocate for issues impacting the traveling public, such as highway safety, road maintenance and related legislation. We have a unique organizational model and many of our businesses are the largest and most sought after in their industries. AAA Northeast employees help and serve as a way of life. Through a 100-year legacy of service stewardship, our employees make valuable contributions to our workplace and the community that surrounds us. In order to continue our mission, our organization is expanding and we need talented people to work alongside us in creating our next 100 years.
Requisition Number: 19-0718
Title: Roadside Technician - Flatbed
City: North Andvoer
State: Ma
Status: Full-Time
Type of Position: Regular
Schedule: Wednesday, Thursday, Friday, Saturday 1230pm - 11pm