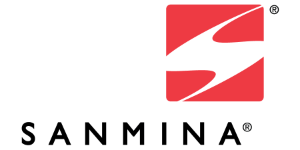 Welder Robotic 1st Shift - (49160) at Sanmina
Fremont, CA
Category (For Job Seekers)
Manufacturing/Operations
Location
13621 - EMS Fremont CA USA - Fremont, CA 94555 US (Primary)

Job Description
Sanmina Corporation (Nasdaq: SANM) is a leading integrated manufacturing solutions provider serving the fastest-growing segments of the global Electronics Manufacturing Services (EMS) market. Recognized as a technology leader, Sanmina Corporation provides end-to-end manufacturing solutions, delivering superior quality and support to Original Equipment Manufacturers (OEMs) primarily in the communications networks, defense and aerospace, industrial and semiconductor systems, medical, multimedia, computing and storage, automotive and clean technology sectors. Sanmina Corporation has facilities strategically located in key regions throughout the world.
The Sanmina Fremont facility is a full-service enclosure systems solution manufacturing plant.  Located in California's Silicon Valley, this facility produces low-to-mid volume New Product Introduction (NPI) runs to full-scale volume.  The Fremont facility offers everything from small piece parts to fully integrated and tested systems.  In addition, this location offers in-house painting capabilities and flexible logistics solutions in distribution, inventory management and hubbing, as well as repair services.
Job Purpose:
Under the direction of the Robotic Weld Supervisor, a Robotic Welding Operator will produce quality parts by operating and loading fixtures into robotic welding machines and by processing parts, operating a TIG robotic welder.
Nature of Duties/Responsibilities:
Interprets weld symbols and place welds in correct place Mount fixtures, load parts, close clamps, and start a basic robotic welding cycle.
Produces simple to medium complex weldments.
Safely operates robotic weld machines Weld in flat and horizontal positions using GMAW process on carbon and stainless steel.
Repairs weld defects
Performs basic weld machine maintenance
Setup machines and weld according to welding procedure specifications (WPS).
Performs quality checks using measurement tools
Logs job information into computer
May periodically be asked to work in other areas of the shop depending on production demand/flow.
Inspecting materials for defects
Loading materials into machine
Operating Robotic Weld
Monitoring machines during operation
Other jobs as assigned
Education and Experience Qualifications:
High School Diploma or college courses.
Minimum of 2 years of manufacturing environment and manual operation experience
Ability to read calipers, micrometer, optical comparator, and other inspection tools as needed.
Able to read blueprints for finish specifications and critical dimensions.
Experienced in a manufacturing facility.
Detail oriented and efficient; able to multi-task.
Welding experience is desirable.
Able to work under general supervision and follow instructions.

This is an ITAR facility and applicant must be a US Citizen or a lawful permanent resident.  
Sanmina is an Equal Opportunity Employer – M/F/Veteran/Disability/Sexual Orientation/Gender Identity