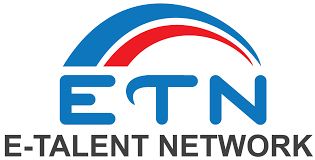 ROI Specialist/ Medical Billing at E-Talent Network
Jacksonville, FL 32254
Job Title: ROI Specialist/ Medical Billing
Location: Jacksonville, FL 32254
Duration: 12 Months


Job Description:
As part of the Release of Information Team, interprets and responds to requests for protected health information.
Ensures the privacy of the patient by safeguarding and protecting protected health information in the performance of duties.
Fulfills release of information requests in an accurate and professional manner within timeframes established in contracted Service Level Agreements with the customer.
Reproduces protected health information using a variety of technologies, including photocopiers, scanners and facsimiles.
Performs data entry functions, utilizing Iron Mountain's tracking application, to log, monitor, and complete requests for information.
Provides routine service to customers regarding release of information requests, and the retrieval and delivery of protected health information and materials on-site at customer facilities and at designated Periodically, attends meetings and/or training to keep abreast of industry and regulatory changes effecting release of information functions.
Roles & Responsibilities:
P A. Process all requests for release of information by locating and retrieving the corresponding protected health information in a timely and efficient manner and as prescribed by Iron Mountain policies and procedures. Safeguard and protect the patient's privacy by verifying the requestor type and release requirements in accordance with HIPAA guidelines and Iron Mountain policy. 25%
P B. Reproduce the requested information according to Service Level Agreement timeframes and in accordance with the authorization and/or legal requirements (e.g., subpoena) and methodology established by the customer or Iron Mountain Record Center (i.e., fax, scan, photocopy). 25%
P C. Identify the status type for the request for information (walk-in, fax request, pre-payment) and enter pertinent data into the release of information tracking application. 15%
P D. Verify the accuracy and quality of reproduced work and data entry prior to providing information to the requestor. Ensure that work is performed in accordance with federal and state statutes. 15%
P E. Generate cover letters (based on the status type), pre-payment notices and invoices and mail information to the requestor. Upon receipt of payment or pre-payment from the requestor, finalize the request in the tracking application and process payment according to Iron Mountain policy. 10%
S F. Utilize a variety of computer systems (from the facility and Iron Mountain) and maintain procedural consistency as delineated by the facility and/or Iron Mountain Record Center. 5%
S G. Perform other duties as assigned. 5%
Required Qualification:
High School Diploma or GED required, Associate's Degree preferred. R.H.I.T. desired.
Required Experience:
A minimum of 1-3 years of customer service experience, records management or healthcare experience required.
Required Skills:
Demonstrated ability to maintain a high level of confidentiality regarding patient information. Knowledge of HIPAA preferred.
High comfort level with computer programs and software. Proficiency with data entry functions.
Strong organizational and interpersonal skills; attention to detail and the ability to multitask.
Solid oral and written communication skills.
About our Company: -
E-Talent Network is responsible for carrying out the recruitment process and is a service provider for 22nd Century Technologies.
22nd Century Technologies is a business enterprise that supports demanding staffing programs for Corporations and State and Local Government Agencies. Its journey began in 1997 by supporting large Federal contracts which nudged us in the direction of creating large candidate pools across the country. Over the last 20 years, we have built a strong business model that is carefully constructed to deliver on multiple facets. We have proven past performance of providing services that exceed our clients' expectations. Today 22nd Century technologies supports clients in all 50 states and has grown to be a company that is trusted and sought for providing a complex mix of workforce solutions. With a firm grip on the entire spectrum of staffing solutions, we have placed more than 500,000 skilled resources and delivered 15 million+ man-hours.
"22nd Century Technologies is an Equal Opportunity Employer" and "US Citizens & all other parties authorized to work in the US are encouraged to apply."
E-Talent Network is proud to service TSCTI recruitment needs with Our Global Delivery model with 110 recruiters, data miners and research analysts working across multiple time zones is backed by an internal database of 2.4 million resources across all major industries.