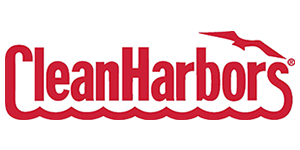 Route Driver at Clean Harbors Environmental Services, Inc
Wilkes-Barre, PA
Position Description:
The Opportunity
Our Wilkes-Barre, PA location is currently seeking a Route Driver. The Vacuum Route Truck Drivers(known internally as a Vac Sales and Service Rep) work outside year-round in all types of weather conditions. Operating a Vacuum Truck and picking up industrial waste and delivering material to a final destination, which could be a landfill or other disposal site.
Why work for Safety-Kleen?
Health and Safety is our #1 priority and we live it 3-6-5!
Hourly Pay & Commission (Time & 1/2 after 40hr)
Monday – Friday work week! Home every night; Some Saturdays when needed
Company paid training, log books, and documentation
Driver Reimbursement Programs
Advancement Opportunities
Key Responsibilities:
Ensures Health and Safety is the number one priority by complying with all safe work practices, policies, and processes and acting in a safe manner at all times
Pick up liquids, high solids, oil water, or sludge from a variety of sources included but not limited to oil/water separators, clarifiers, sumps, trenches, pits, floor drains and underground waste tanks
Clean trenches leading to separators, pits, drains, sumps and other locations
Up-sell at customer locations and generate new leads in the field
What does it take to work for Safety-Kleen?
Class B CDL required
Ability to obtain Tanker and Hazmat endorsements
Previous route/sales experience an asset
Excellent customer service skills
Ability to use a mobile computer
Wondering what to expect in starting your career with Safety Kleen? 
Click Here to view a Day in the Life Video!
Safety-Kleen Systems, a Clean Harbors company, has a commitment to excellence deeply rooted in a strong sense of tradition. Our entire business model revolves around keeping North American businesses green. We generate more than $1.2 billion in annual revenue as a world-class environmental service organization and market leader in industrial hazardous waste management, parts-cleaning technology, and oil re-refining. We collect over 200 million gallons of used motor oil each year and we have the largest re-refinery capacity in North America allowing us to re-refine more than 150 million gallons each year.
 
Every day, we help our customers resolve their waste management needs and reduce their carbon footprint. PROTECTION. CHOICES. PEOPLE. MAKE GREEN WORK ™ 
For additional information about driver career opportunities, please call us at 1-833-32-DRIVE (1-833-32-37483)
Apply today!  Visit us at www.safety-kleen.com/careers
We thank all those interested in joining the Safety-Kleen team; however only those that complete the online application and meet the minimum job qualifications will be considered for this role.
Safety-Kleen Systems, a Clean Harbors company is a Military & Veteran friendly company.
*SK
Potential Applicants:

We are an Equal Opportunity Employer and do not discriminate against applicants due to veterans status or on the basis of disability.