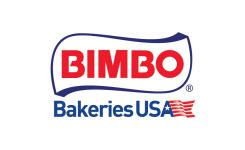 Route Rider at Bimbo Bakeries USA
Fort Lauderdale, FL
Job Description
Have you ever enjoyed Arnold®, Brownberry® or Oroweat® bread? A Thomas'® English muffin or bagel? Or perhaps snacked on a Sara Lee®, Entenmann's® or Marinela® cake or donut? If the answer is yes, then you know Bimbo Bakeries USA!
Bimbo Bakeries USA is part of Grupo Bimbo, the world's largest baking company with operations in 33 countries. Bimbo Bakeries USA (BBU) employs 20,000 associates across the U.S. in bakeries, sales centers, corporate offices and on sales routes to ensure our consumers have the freshest products to feed their families at every meal. But our associates come to work for much more – the chance to feed their own lives through exciting work that offers the opportunity to make a real difference in their professional and personal lives every day.
Come join the largest baking company in the world and our family of 20,000 associates nationwide!
Position Summary:
 The Route Rider Salesperson distributes fresh baked goods to numerous retailers. They normally works 6 days/12-14 hours. These are full-time positions that offer excellent pay and benefits for the right person who is willing to work the hours necessary to serve our customers.
Top Reasons to Work at Bimbo Bakeries USA
 Great starting pay!
  Excellent benefits package
Growing organization & increased demand for products
Route Rider Key Job Responsibilities
 Work with bread trays and breadbaskets including lifting and carrying up to 50 lbs., pushing/pulling of racks, bending, squatting at long intervals.
 Regular, dependable attendance is an essential job function
 Ability to interact socially and communicate verbally with customers
 Drive a 10,000 lb. Truck (manual transmission) following safe vehicle operation practices
 Ability to safely drive in inclement weather conditions
  Load and unload truck
Complete necessary paperwork with accuracy and reliabilityWork independent of direct supervision
Stock, rotate and account for product in retailers' location
 Maintain a clean, professional appearance