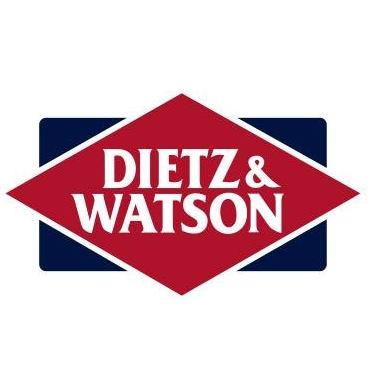 Route Sales Driver at Dietz & Watson
Harrison, NJ
Overview
Location:
Dietz and Watson Drivers
Description
At Dietz & Watson, our employees' talent and dedication to world-class sales and customer service are key contributors to our success. You will find that our company's energetic environment and fast-paced work ethic are vital pieces that continue the growth and development of Dietz & Watson. We are looking for these talented and dedicated individuals to join our family, if you feel you have the experience and resources to become an integral part of the Dietz & Watson family, we want to hear from you.
The Route Sales Representative is responsible for selling and merchandising Dietz & Watson's complete line of quality products to existing and new accounts while driving a Dietz and Watson truck.
This is a full-time position with weekly hours averaging between 45-60 hours with a daily start time beginning between 4 am & 5 am.
This position offers a competitive base pay plus incentives which includes medical, dental and vision healthcare benefits.
Primary Duties :                                                                                                                                         
Selling and delivering of Dietz and Watson products to an established Route.

Working with clients/customers to build sales.

Introducing new products.

Attempt to build sales at each stop.

Financial recordkeeping of daily sales.

Inventory of delivery truck.

Use of handheld computer.
Minimum Requirements
Qualifications:
Sales Experience.

Walking on a continual basis 

Standing on a continual basis

Ability to Climb Stairs

Bending Frequently

Twisting Frequently

Lifting up to 20 pounds, at arm's length, on a continual basis

Occasionally lifts up to 60 pounds

Use of both hands and arms

Requires high level of concentration and attention to detail

Must possess a valid license and an ability to obtain a CDL B within 90 days.
For immediate consideration, send an email with resume/summary of experience to Tom Grassie at tgrassie@dietzandwatson.com
*MON
---
Apply Now
401K
Employee Referral Program
Life Insurance
Medical, Dental and Vision
Paid sick days
Prescription Drug Coverage
Vacation/paid time off
36,194.00 - 41,237.00 /year
Route Sales Delivery Driver
What is this?