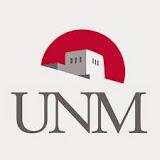 Safety Specialist at University of New Mexico
Albuquerque, NM
Requisition ID
req11937
Working Title
Safety Specialist
Position Grade
13
Position Summary

Under general supervision, assists in monitoring and coordinating general campus safety program, including safety inspections, accident investigations, and safety training. Must be able to determine Construction Safety Inspections and accident investigations. 

See the Position Description for additional information.

Conditions of Employment

A valid New Mexico driver's license will be required if a motor vehicle must be operated on the job.
Successful candidate must submit to post-offer, pre-employment physical examination and medical history check.
Specific personnel training is required for employees working with hazardous materials and hazardous waste.

Minimum Qualifications

Bachelor's degree; at least 3 years of experience directly related to the duties and responsibilities specified.

Completed degree(s) from an accredited institution that are above the minimum education requirement may be substituted for experience on a year for year basis.

Preferred Qualifications

Construction Safety 
Strong Computer Skills
Strong Writing Skills

Additional Requirements
Campus
Main - Albuquerque, NM
Department
Safety & Risk Services (685A)
Employment Type
Staff
Staff Type
Regular - Full-Time
Term End Date
Status
Exempt
Pay
$4,292.89-$5,151.47 Monthly
Benefits Eligible
This is a benefits eligible position. The University of New Mexico provides a comprehensive package of benefits including medical, dental, vision, and life insurance. In addition, UNM offers educational benefits through the tuition remission and dependent education programs. See the Benefits home page for a more information.
ERB Statement
Temporary and on-call employees working an appointment percentage of 26 (.26 FTE) or greater, per quarter, will be eligible to earn retirement service credits and thus are required to make New Mexico Educational Retirement Board (NMERB) contributions. More information pertaining to your FTE and NMERB contributions can be reviewed on the NMERB Guidelines Clarified webpage.
Background Check Required
No
For Best Consideration Date
2/19/2020
Application Instructions

Only applications submitted through the official UNMJobs site will be accepted. If you are viewing this job advertisement on a 3rd party site, please visit UNMJobs to submit an application.

Your application must include the following materials: 1. Resume 2. Cover Letter Your resume should include a complete work history outlining the details of the duties and responsibilities. Please attach a cover letter that addresses how your qualifications and experiences match the preferred qualifications that are detailed in the job ad.

Positions posted with a Staff Type of Regular or Term are eligible for the Veteran Preference Program. See the Veteran Preference Program webpage for additional details.

The University of New Mexico is committed to hiring and retaining a diverse workforce. We are an Equal Opportunity Employer, making decisions without regard to race, color, religion, sex, sexual orientation, gender identity, national origin, age, veteran status, disability, or any other protected class.