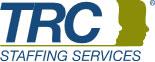 Sales Administration at TRC Staffing
Welcome, NC
Sales Administrator/Data Entry Needed in Welcome, NC!!
Essential Duties and Responsibilities
Entering Sales Orders for all sales and government team as needed.
Obtain pricing and availability and all other sourcing requests and entering data into quotes.
Updating all orders – rekeying of orders when there are changes i.e. stock to drop, shipping issues, warehouse, PeopleSoft problems, changing in part numbers, other requested changes by sales, customers, buyer planners, or vendor change
Entering all parts for product aliases – walker part numbers verses customer part number

Entering new ship to information or updating existing information

Updating part numbers.

Updating Customer Particulars. i.e. specific things that are necessary for our whse to do when shipping a customer's orders to them.This includes collect account numbers, ship complete, ship blind/blind ECT.

Make copies of Sales orders and filing in Central Files.

Training people on order entry, answering questions pertaining to orders and quotes.

Ability to interface with Supplier, Purchasing, Marketing, Sales and Engineering concerning pricing, availability and sourcing issues.

Perform other reasonable related administrative duties as assigned by CSR Manager, Sales Manager or Sales Executives.
Experience/Education/Skills
Aggressive individual with initiative and the ability to work independently as well as with a team.

PC experience in Windows environment required; Intermediate Excel knowledge necessary.

Ability to type accurately

Familiar using PeopleSoft a plus.

Must possess excellent communications skills: written and verbal.
Must be detail oriented and capable of multi-tasking large volumes of