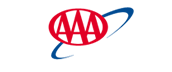 Sales Agent at AAA OHIO AUTO CLUB
Houston, TX
AAA-Texas is growing in the Houston Katy area and have immediate opportunities to work in our local branch offices. Our door is open to talented professionals with ambition, initiative, self-determination, strong work ethic, career dedication, and a winning attitude.
This position is an extension of training to help ensure a seamless transition into a Sales Agent position. In the Assistant Producer role, you will perform a multitude of duties to develop job knowledge and skills necessary to succeed in a sales agent role. You will be exposed to the inner workings of the business to support the sales team. Your success is highly valued, and this role will help develop the necessary job knowledge and sales skills to be successful as a Sales Agent for AAA.
Our Our Insurance Company is a financially strong and stable organization rated A+ by Best's Rating System. We offer an array of insurance products and services and these multiple business lines have enabled us to endure rapidly changing trends, an important factor to consider for career stability in a challenging economy.
AAA will support you by offering:
National branch recognition, over 16 million members in 21 states
A prestigious and long-standing reputation in California since 1900
Exclusive recognition programs for top performers
A comprehensive benefits package that includes: Medical, Dental, Vision, 401 (K), and a company paid Pension Plan
Paid training at our offices in Coppell, TX
Insurance License sponsorship
Growth opportunities
Your success will require you to:
Support growth, retention, service and profitability goals in a branch environment
Assist in the sales and service of all insurance and membership products
Review applications, schedule inspections, and amendment order preparations
Document retrieval, review applications for accuracy/completeness and process go backs.
Complete and process all policy & membership changes and payments
Respond to member inquiries regarding products and services
Make outbound callas necessary to collect payments, complete new insurance sales, solicit sales referrals and conduct product referrals
Cross sell insurance & membership products, develop sales lead opportunities through contacts and conduct positive and effective communications with colleagues and members
Qualifications
3+ years sales experience highly preferred
Bachelors Degree or equivalent combination of education and work experience preferred
Successful completion of a background check
Ability to pass a urinalysis drug screening
A good driving record and a valid drivers license is required
Be an effective communicator both written and verbal
Have computer experience and good organization skills
Provide excellent customer service and maintain retention
If you're a "take charge" individual and want to learn more about what AAA has to offer and how you can make a difference with our members, please submit your resume today!
AAA is an Equal Opportunity Employer