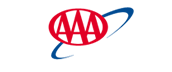 Sales Assistant at AAA OHIO AUTO CLUB
Ofallon, MO
The Automobile Club of Missouri has an immediate opening for a Sales Assistant to assist an Insurance Sales Agent. AAA is a nationally known brand.
This position offers an excellent benefits package to include medical, dental, vision and 401k. If you are a self starter, enthusiastic and love working with the public we want to talk to you.
Qualifications
Requirements:
Excellent customer service, communication and problem solving skills.
Self motivated and possess valuable selling skills.
Ability to multi-task in a fast-paced work environment and posses organizational skills.
Accuracy and detail oriented in all areas of work.
Experience with Windows based software including Microsoft Word and Outlook.
Property and Casualty License Preferred.
Able to learn computer functions.
Experience in working in an insurance agency preferred, but not required.
Associates or Bacherlor's Degree in Business, Sales or equivalent combination of experience in related field is preferred.
Responsibilities:
Establish insured relationships, cross-sell, and follow-up with insureds.
Respond to inquiries regarding insurance availability, eligilbility, coverages, prepare insurance proposals, policy changes, transfers, and billing clarification.
Outbound sales calls.
Provide prompt, accurate and friendly customer service. Service can include answering incoming phone calls promptly with a high level of professionalism and courtesy while providing accurate and efficient information to insureds.
Maintain a strong work ethic with total commitment to success each and every day.