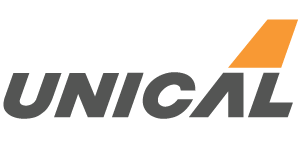 Sales Associate - Engine Group at Unical Aviation
City Of Industry, CA 91789
Job Summary:
The Sales Support Associate is primarily responsible for promoting and selling inventoried aviation parts. This position will provide data entry of purchase orders and sales order into inventory management system. This position supports the selling and sourcing of aviation parts and to satisfy customer request for quote (RFQ). Accuracy is a key component to the success of this position.
Essential Functions:
• Must be a detailed oriented person and can work in a fast pace.
• Must gain a clear understanding of customers' business requirements
• Research and gather market and customer information; learn market, products, services and competitors
• Work as a liaison with suppliers to check the progress of existing orders & obtaining good pricing through bargaining /negotiating on price and costs, delivery and specifications
• Enter sales orders and purchase orders.
• Call vendors and enter quotes
• Track products through delivery on time and meeting deadlines
• Other duties as assigned.
Qualifications:
• High school diploma/GED required
• Associates degree or Bachelors of Science degree or similar is strongly preferred.
• One year in a business professional environment (preferably in sales).
• Relevant Sales and/or Marketing experience is a plus and will be considered.
• Strong proficiency in Microsoft Excel is required. All candidates must complete an online test for Excel and meet the average score requirement.
• Experience with Microsoft Outlook is required. All candidates must complete an online test for Outlook and meet the average score requirement.
• Excellent verbal and written communications skills.
• Minimum typing speed 40 WPM with accuracy
• Must be authorized to work in the U.S.
• Team player while striving for individual excellence
• Good business sense
Working Conditions:
Ability to sit for long periods of time working with a computer. Ability to lift/carry 20Ibs. This position is located in an office setting.
Travel:
There is no travel required.
Language:
Ability to read, write, speak and understand English.
Location: City of Industry, CA

Unical Aviation, Inc. and all its' affiliate companies is an Equal Opportunity/Affirmative Action employer. All qualified applicants will receive consideration for employment without regard to race, color, religion, sex including sexual orientation and gender identity, national origin, disability, protected Veteran Status, or any other characteristic protected by applicable federal, state, or local law.




Employee Events
Stock Options
Life Insurance
Retirement / Pension Plans
Vacation/paid time off
Professional Development
Long Term Disability
Maternity/Paternity Paid Leave
Parking
Medical, Dental and Vision
Employee Referral Program
Performance bonus
Prescription Drug Coverage
Military Leave
Paid sick days
401K
Transportation Allowance
Flexible Spending Accounts
Tuition Reimbursement
Paid Holidays
Merchandise Discounts
Free Food and Coffee
Flexible Schedules