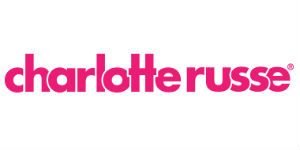 Sales Associate (Friends & Family) at Charlotte Russe
KENNER, LA
The Dish on Charlotte Russe
Named after the French dessert, Charlotte Russe began its sweet journey in 1975 with the first store opening in Carlsbad, California. Putting a spotlight on women in their teens and early twenties and focusing on trendy, affordable clothes, shoes, jewelry, and accessories, Charlotte Russe grew quickly from 35 stores in Southern California to 500+ stores across the United States and Puerto Rico. We believe that everyone can make a difference and everyone has a voice. Charlotte Russe is a dynamic, creative, and intensively collaborative environment that believes an open, honest, and supportive approach empowers our people to be their best. Join the team and see what a difference you can make!
Job Summary
The Friends and Family member is acquainted with one our BFFs within our store and is brought on to assist the store for key shifts during peak seasons. This position is short in duration and may only be scheduled for a few shifts for the peak season in which they are hired. Responsibilities include supporting a number of areas or zones in the stores including; customer service, stocking merchandise, helping return "go backs" from the fitting room to the sales floor, getting shoe requests for customers and assisting with the line in the cashier area or bagging merchandise.
For Foxwood Outlet Center in Mashantucket, CT and Phoenix Premium Outlet in Chandler AZ, Native Americans receive preference in hiring in accordance with Tribal Law.