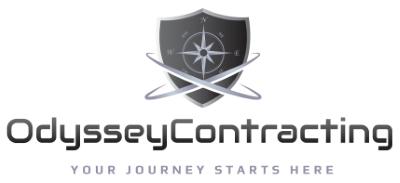 Sales Associate at Odyssey Contracting, LLC
Garner, NC
High revenue contracts in a fast paced industry!
$100k+ potential - Weekly Draws – Paid Training
RALEIGH, NC
Local, established, Raleigh, NC based company. We focus on insurance restoration, roofing, siding and windows. Company is hiring more sales reps in the area due to explosive demand from recent storms that have affected thousands of property owners.
Current Sales Associates are making over $8k+ each month, in addition to company trips, weekly/monthly contests for cash/I-pads, etc.
Work outdoors – independent - create your own schedule!
DO YOU QUALIFY?
Must be extremely presentable in person, with strong social/people skills.
Must be able to sell and close contracts (you'll be trained on how to do so)
Must have dependable transportation (Truck or SUV is preferred)
Assist homeowners filling insurance claims for property damage due to storm- damage/catastrophic events.
Assist in retail based sales for: Roofing, Siding, Gutters, Decks, Windows and Doors
Work with insurance adjusters, write estimates, scope properties, properly contract jobs.
Past sales and/or sales experience in construction or trades experience is highly desired but not mandatory.
Must have a proven success record in past sales management/leadership background.
Must be energetic, social and have great people skills.
Must be a Fire Starter, with a great attitude, that can inspire and motivate others.
Potential to move up in the Company to Field Trainer and/or Sales Management positions.
This job is 100% commission; weekly draws are available.
Paid Training is available the first 2 weeks - assisting and working with our current sales reps.
If you are a proven sales producer, or want to become a sales rep, and are ready to make BIG money this year helping property owners in the insurance restoration industry, please call our office at 919-916-5640 to speak with Sean Holmes or Ixia Holmes.
Job Types: Full-time, Part-time, Commission
Salary: $40,000.00 to $125,000.00 /year
40,000 - 125,000 /year
Commission based position with bonuses