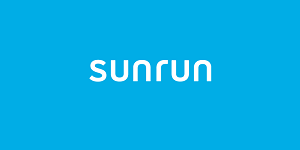 Sales Associate from Sunrun
San Francisco, CA 94105
Overview

Sunrun is changing the way we get our electricity and we are looking for Solar Sales Advocate to join the revolution! We are the leading residential solar provider in the U.S. servicing 23 states on a mission to create a planet run by the sun. As a Sunrun Solar Sales Advocate, you are on a path to accelerate your earnings and grow your sales career!


Responsibilities
Professionally represent Sunrun as an ambassador of our vision
Attain monthly sales and appointment setting quota
Drive increased awareness of our residential solar options
Qualify prospective customers for residential solar solutions
Schedule in-home appointments with Sunrun Field Sales Consultants
Meet team and individual pre and post-sales goals
Support community marketing events
Qualifications
Success in this role requires resilience, people skills, self-motivation and a passion for our mission to create a planet run by the sun.
Self-starter who is both mission and commission motivated
Access to reliable transportation in order to travel to retail locations within a 30-mile radius
Ability to consistently work every day of the week including weekends, evenings and some holiday shifts (based on retailer schedules)
Prior quota-driven job experience
Prior customer-facing, sales or field marketing related experience is a plus
Please send me an e-mail at
gustavo.morales@pierpoint.com
with your resume or contact information and we'll give you a short call to tell you more and understand your expectations!
Prescription Drug Coverage
Mobile Phone Discount
Paid Holidays
Tuition Reimbursement
Retirement / Pension Plans
Performance bonus
Employee Events
Employee Referral Program
Life Insurance
401K
Subsidized Commuting
Free Food and Coffee
Concierge Services
Game Rooms
Medical, Dental and Vision
Paid sick days
Maternity/Paternity Paid Leave
Stock Options
Flexible Spending Accounts
Professional Development
Vacation/paid time off
36,522.00 - 64,638.00 /year
Retail Sales Associate (General)
What is this?