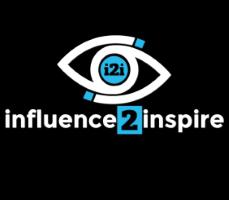 Sales Consultant - Influencer at Influence2Inspire
Philadelphia, PA 19125
Location: Philadelphia, PA
Department: Sales 
Type: Full Time
Min. Experience: Entry Level
About Us:
Looking for a challenging career that yields high rewards? If you're ready to join a best-in-class sales training program that will develop your skills to elevate your career opportunities and income levels, let's talk. This is your opportunity to work with proven direct sales leaders and trainers, who have trail-blazed new markets. Our leadership team has over 25 years of cumulative experience in the direct sales industry, developing effective sales pitches and utilizing new technology to drive high growth sales performance in national F2F acquisition channels (D2D, Retail, Event, B2B). 
We choose to partner with clients that offer products and services that have a positive impact on the world, aligning with our values of doing well by doing good. Our "secret sauce" is that our leadership team leads by example. We are dedicated to serving our sales team. We provide the knowledge, training, tools, and effective sales messaging, along with following through with showing our consultants how to execute and win. 
About You:
We're seeking highly talented, ambitious, and mission-driven Influencers to join our tight-knit team and jump-start their career.  You'll be working directly with the leadership team, and be presented with clear goals in order to move up at every level of the organization.  Oh, and you'll have fun while you're at it.
What You'll Be Doing
Contact potential customers at their home to educate them on our client's products

Design and strategize new ways to efficiently manage your territory and daily pipeline

Develop an ownership mentality by contributing daily to the overall strategy of the company

Work closely with your counterparts in our office to create a unified culture

Crush weekly and monthly sales goals

Consistently reinforce our partner's clean power value proposition and mission

Impact our sales strategy by providing insightful customer feedback during daily workshops
What It Takes To Work Here
Growth Mindset - hungry to learn more, looking for candidates with an open mind and willingness to adapt and improve

Relentlessly Persistent - we are looking for people that enjoy tackling challenges head-on, and are hungry to grow

Obsessed with Accountability - comfortable with being held accountable to crushing the target, while elevating your team

Win with Integrity - Intrinsically motivated individual with a high degree of integrity 

Strong Work Ethic - this will be a physically and mentally challenging role. Prepared to be outside 5 hours a day. 

Disciplined - Do the little things right, so you can do the big things right

Soft people skills and high EQ - confident, friendly, empathetic, quick-witted

BA or BS from college or university preferred, not required 
Why i2i?:
A rapidly-growing direct sales startup out of Philadelphia, Influence2Inspire's winning culture attracts the best of the best. Start your career surrounded by forward-thinking mentors, ready to help you grow and find your niche. We're looking for top performers with a desire to grow and make an impact on others. 
Getting an entry-level role that provides you with the tools to grow, develop, and earn a high income while making a difference early in your career is very challenging.  i2i teaches proven direct sales and leadership skills that will allow anyone in an entry-level role with our core values to earn DFI (Development, Fulfillment, Income) 
Preferred Experience:
Prior experience in a customer-facing role - (Wait Staff, Bar Tender, Gym Sales)

Great role for anyone who is competitive and played organized sports

Passionate about growing and developing personally and professionally
Influence2Inspire is committed to a policy of equal employment opportunity. We recruit, employ, train, compensate and promote without regard to race, color, age, sex, ancestry, marital status, religion, national origin, disability, sexual orientation, veteran status, present or past history of mental disability, genetic information or any other classification protected by state or federal law
Perks:
$10 Hour + Commission (min weekly earnings: $750)
Benefits Eligible after 90 days 
Clear Career Path
Paid Training 
Travel opportunities 
Team culture outings 
Training and in-field support from highly effective experts in the industry 
Samsung Android Tablet and Sales Software provided 
Apply Here:
https://i2i.applytojob.com/apply/E0a2RzY82m/Influencer-Direct-Sales?source=MONS

Website: www.influence2inspire.us

750 - 1,400 /week
$10 hour plus commission