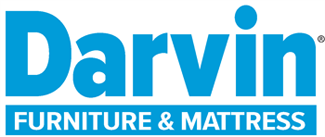 SALES & CUSTOMER SERVICE MANAGER at Darvin Furniture
ORLAND PARK, IL 60462
Sales/Customer Service Manager
Darvin Furniture has been in business for over 100 years and we're one the country's top 100 furniture retailers. Our success stems from serving our customers with honesty, courtesy and professionalism. If you share these values, and possess the applicable experience, apply today.
We offer competitive pay, exceptional benefits, including medical, vision & dental coverage, STD, LTD and Life insurance for employees, paid personal days, holidays, a generous vacation program, as well as 401(k) with employer match and many extras. We offer an exciting, upbeat work environment within a strong and thriving company.
Job Description
The Sales/Customer Service Manager at Darvin Furniture will develop and drive retailer growth. You will research and analyze best practices, data, online trends, and technologies while working collaboratively across the sales department to integrate strategy across all platforms and departments. In collaboration with Advertising, Merchandising, Sales and more your new department will be our first point of contact with a large portion of our client base. You will manage all areas of Darvin Furniture's online activities including e-commerce marketing, operations, design, promotion, product listings and customer service.
Develop and execute strategies intended to increase sales, meet goals and objectives
Gain thorough knowledge of Darvin's product lines, industry terminology and company operations.
Collaborate with internal departments, such as marketing, sales, merchandising, accounting, operations and external partners and allies in the development and implementation of eCommerce strategies, plans, and business models.
Market to new and existing customers through creation, development, and implementation of customer facing solutions.
Manages relationships with various prospects, clients, and partners in the eCommerce environment while achieving growth and profit objectives.
Estimate demand for proposed projects based on market research and consumer trends.
Take a hands-on approach to customer response and customer service. Take responsibility for responding to online customer inquiries to Darvin Furniture
Provide input to the management team on new product or service features to be developed will meet current and future customer needs.
Ensure that the website continues to be a primary driver of clients to our store location
Research and learn new emerging technologies and trends.
Develop high-level and detailed e-commerce solution strategies to identify key performance indicators (KPI's), understand online traffic patterns, segment customer behaviors, and prioritize site issues
Oversee accurate order processing including order intake, order confirmation, order status, order changes, shipping, and more
Develops advanced analytical solutions to formulate insights across all e-commerce properties, ensure tracking, reporting and analytics are functioning optimally. Maintains accurate records and generates appropriate reports for upper management
Ensures that digital product portfolios are properly optimized, updated, and maintained, including descriptions, images, inventory, promotions, and pricing.
Collaborates with Marketing, Sales, and IT teams to disseminate procedures and work flows of business units. Monitors and manages customer reviews and ensures customers' issues are resolved swiftly and effectively.
Develops and executes a promotion plan in coordination with the Marketing team, collaborates with brand partners on social campaign strategies and tactics, and leads execution to reach and engage new customers.
Manages E-commerce P&L, delivery key financial targets to include sales growth, gross margin, and operating margin improvements
To perform this job successfully, an individual must be able to perform each essential duty satisfactorily. The requirements listed below are representative of the knowledge, skill, and/or ability required. Reasonable accommodations may be made to enable individuals with disabilities to perform the essential functions.
Knowledge of E-commerce sales, business development, sales engineering as well as experience using Microsoft Office and ERP/Inventory Systems
Enterprising spirit with startup experience
Furniture background and/or experience with Storis is a plus
Ability to solve practical problems and deal with a variety of concrete variables in situations where only limited standardization exists. Ability to interpret a variety of instructions furnished in written, oral, diagram, or schedule form.
Ability to lead, manage and develop a team is a necessity
Demonstrated ability to work independently and autonomously in driving projects to completion
Strong leadership skills are key, with proven verbal and written communication skills with demonstrated ability to work effectively across internal and external organizations
Experience in retail sales a plus
Don't miss this opportunity! We Offer:
Competitive salary.
OUTSTANDING benefits package, including Medical and Dental insurance, plus Life and Disability insurance at no cost! EAP for the entire family at no cost! Wellness program, at no cost! And Flexible Spending Accounts to save you even more!
401(k) retirement plan with generous Company match
Paid personal/sick days
Paid vacation
Liberal merchandise discounts
The opportunity to work with a Company, not for a Company!
Apply online on, or on our website: www.darvin.com
Or apply in person or via email:
Darvin Furniture
15400 S. LaGrange Road
Orland Park, IL 60462
60,804.00 - 93,391.00 /year
Customer Service Manager
What is this?