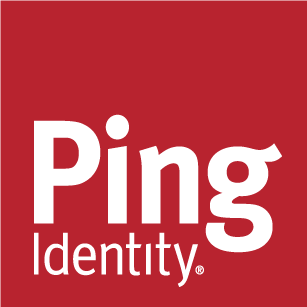 Sales Development Representative Manager at Ping Identity
Burlington, MA 01803
At Ping Identity, we're changing the way people think about enterprise security technology. With our innovative Identity Defined Security platform, we're helping to build a borderless world where people have total freedom to work wherever and however they want. Without friction. Without fear.
We're headquartered in Denver, Colorado, and we have offices and employees around the globe. And we serve the largest, most demanding enterprises worldwide, including over half of the Fortune 100. Because even in the most complex enterprise environments, security shouldn't be a source of anxiety. It should be one of your greatest competitive advantages.
We call this digital freedom. And it's not just something we provide our customers. It's something that drives our company. People don't come here to join a culture that's built on digital freedom. They come to cultivate it.
We are looking for a Sales Development Representative Supervisor to help support our ever-growing Sales Development Team. In this role, your primary responsibility will be to manage the Outbound Sales Development organization in order to help them achieve their goals, objectives, and quota achievement. You will work cross-functionally to ensure positive working relationships and to maximize the impact and overall effectiveness of sales development.
The Sales Development Representative Supervisor will play a critical role in removing any roadblocks for the SDR's. Working in collaboration with marketing and field sales, the Sales Development Representative Supervisor's primary objective is to hep promote success for the Sales Development Representatives he/she supports.
Job Functions:
Lead, train, and coach the outbound SDR Team to penetrate target accounts and work closely alongside assigned AEs/AMs
Assist in recruiting, hiring, training, motivating, and coaching SDRs (note: Ideally, successful SDRs are promoted to sales positions within one to two years, making hiring and training a particularly important function)
Monitor and refine sales lead processes and metrics
Manage territory assignment
Ensure the effective use of Salesforce.com
With help from from SalesOps, compile weekly/monthly team reports, modify as needed
Proactively work to improve the cadence and throughput of the assigned sales development resources as we grow Ping's marketplace presence and success story
Conduct weekly forecasts
Preferred Qualifications:
1-3 years of management experience in Sales, Sales Development, or Inside Sales management, preferably in high technology based products and/or services
Experience growing and scaling a successful sales development team in a fast growth environment
Proven track record at establishing and achieving or exceeding measurable goals
Excellent working knowledge of outbound teleprospecting methodologies like account-based marketing and territory planning in high technology based products and/or services
Ability to interact effectively with all levels of management and with multiple departments including sales, marketing, product marketing, and services
Excellent interpersonal and organizational skills