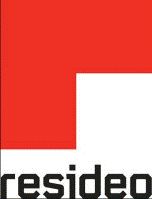 Sales Director at Resideo
Melville, NY
This is a key leadership position reporting the VP, General Manager for Pro Security within Resideo.
The Pro Security Sales Leader for the US will be responsible for leading and delivering AOP revenue goals within the US while delivering on our commitment to a 5-star customer experience making every touch point of doing business with Resideo a delight for our customers. The role is responsible for the developing staff, processes, systems, tools, dashboards and metrics, business planning, management frameworks, initiatives and programs that will optimize sales and provide the discipline for increases in sales force productivity.

Desired location is Melville, NY but will consider other locations for outstanding candidates.

Position Responsibilities:

Specific responsibilities include, but are not limited to the following key areas:

Growth and Customer Focus:


Responsible for overall sales and commercial excellence performance of US based sales team within the Residential line of business


Deep engagement with customers to understand their needs, deliver outstanding service, and build/ nurture long term relationships; be "face" of the organization to key customers and in the industry


Support and drive relationship with distribution partners


Strong interaction with Marketing, Marcom, Inside Sales, Commercial Excellence, and other functions in the organization to leverage full scope of organizational capabilities to deliver outstanding service to customers


Active participation and joint ownership of new product development and roadmap/ portfolio discussions to provide customer/ industry perspective and voice of sales to important investment and portfolio decision

Leadership:


Hiring, training, performance management, and continuous development of team members; develop sales organization bench strength and build succession planning


Drives sales training and coaching to elevate sales talent differentiation in the marketplace

Operational Excellence:


Own sales and customer performance metrics and dashboards for monthly operating review


Drive increased proficiency with Commercial Excellence tools across the sales teams


Through the deployment of an effective management operating system (MOS), drive accountability across the sales organization

Strategy & Planning:


Development and execution of multi-year sales excellence strategy to meet business objectives


Ensuring sales model implementation through segment strategy and clear roles & responsibilities


Highly engaged leadership role in business reviews, cross functional meetings to drive business objectives, e.g. monthly operating reviews, sales inventory & operations planning (SIOP), etc.


Understanding of how market dynamics and industry trends may affect business needs


Key contributor to annual financial plan and 5-year strategic planning process

Performance Management:


Manage annual sales quota process, aligned with business operating plans


Revenue Performance: delivering monthly, quarterly and annual revenues by product category


Drive process excellence and productivity across the function while contributing to the creation and refining of global systems/tools as part of the global sales excellence team


Determine key performance indicators for core sales processes to drive process improvement


Drive pipeline management and forecasting support

YOU MUST HAVE


Bachelors degree
10+ years' experience in sales leadership or business management


WE VALUE


Demonstrated understanding of multi-dimensional routes to market - via Channel, Distribution and Direct to end users
A highly effective leader with experience deploying strong sales operations capabilities and commercial excellence strategies across a Sales organization
Exceptional collaboration skills and ability to influence peers and team members outside reporting line; effective engagement and credibility with multiple stakeholders including executives, senior customers, industry leaders, and team members
Strong planning, problem solving, project management, negotiation and decision making skills
Strategic, analytic thinker who consistently demonstrates solid business judgment and delivers business insights and results across a range of disciplines
Highly organized and process focused, able to clearly prioritize and effectively manage multiple tasks and projects and implement sustainable processes
Strong written and verbal communication skills with the ability to present, influence and manage stakeholder interests at all levels of management and staff across the region
Experience in using CRM tools and managing sales processes using CRM tools
Proficient in Microsoft Office especially Excel & PowerPoint


RSRRES
Resideo is a leading global provider of critical comfort and security solutions primarily in residential environments, and distributor of low-voltage and security products. Building on a 130-year heritage, Resideo has a presence in more than 150 million homes, with 15 million systems installed in homes each year. The company has a 40-year, exclusive license to use the Honeywell Home brand for products and will continue to serve more than 100,000 contractors through its ADI Global Distribution business, which exports to more than 100 countries from more than 200 stocking locations around the world. Resideo is a $4.8 billion company with approximately 14,500 global employees. For more information about Resideo, please visit www.resideo.com .

Resideo is an equal opportunity employer. Qualified applicants will be considered without regard to age, race, creed, color, national origin, ancestry, marital status, affectional or sexual orientation, gender identity or expression, disability, nationality, sex, or veteran status.
The Pro Security Sales Leader for the US will be responsible for leading and delivering AOP revenue goals within the US while delivering on our commitment to a 5-star customer experience making every touch point of doing business with Resideo a delight for our customers. The role is responsible for the developing staff, processes, systems, tools, dashboards and metrics, business planning, management frameworks, initiatives and programs that will optimize sales and provide the discipline for increases in sales force productivity.