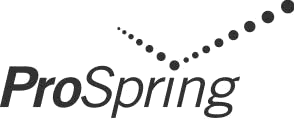 Sales Executive Documentation Services at ProSpring Staffing
Plano, TX 75024
A US subsidiary of a global Japanese technology company has an immediate opening for a sales account exec with experience selling services into large automotive companies.
In this position:
You will sell services on training, technical writing, content translation, and technical marketing to automotive companies.
Salary + Commission = a great opportunity for the right candidate!
Requirements:
o. Experience selling documentation services to automotive or related companies.
o. Be an aggressive closer
o. Experience with structured authoring (XML and DITA)
o. Experience selling services into Toyota a major plus
Notes:
o. Authorized US workers only (the company cannot hold H1 or other visas)
o. This company provides excellent benefits.
o. There are relocation funds available for this position
o. Questions? Call 866-397-1507
o. To be considered, email your resume to EN870@ProspringStaffing.com with the best number at which to reach you and someone will call you to discuss
$70,000.00 - $75,000.00 /year
plus commision