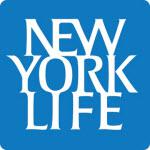 Sales - Financial Advisor - Sales Professional at New York Life Insurance Company
San Antonio, TX 78230
New or Experienced:         Financial Advisor Positions!
New York Life – General Office in San Antonio Texas
·
PARTNER WITH US AND SEE YOUR CAREER GROW WITH THE NEW YORK LIFE 


Are you ready to launch a career and not settle for just another job? Do you see yourself running your own business complete with all of the challenges, financial rewards, and personal satisfaction that such an enterprise can bring? If so, you owe it to yourself to consider a career with New York Life Insurance Company as your partner.
We are looking for motivated self – starters who would like to:
·

         

Manage your own work schedule and establish an attractive work/life balance.
·

         

Build their career with significant income potential.
·

         

Grow their business supported by the financial strength and integrity of New York Life.
·

         

Make a difference in their community by helping others achieve financial peace of mind.
·

         

Customize their career path to match their personal financial goals.
·

         

Experience a lifetime of learning and professional development.
·

         

Enjoy recognition and rewards for their financial achievements.
·

         

Define their career path as a Financial Services agent and have the opportunity for management.
Qualifications:
·

         

Organized, detail-oriented and excellent time management skills.
·

         

Strong sales, leadership and communication skills.
·

         

Ability to work in a team based environment.
·

         

College Degree preferred.
·

         

Sales/Marketing experience preferred
·

         

Highly self-motivated and self-disciplined.
·

         

Relationship building and networking abilities.
·

         

FINRA Series 6/63, Series 7 not required
·
Life & Health Insurance License not required (company will pay for sponsorship)
·

         

Previous Insurance sales industry experience not required
·

         

Financial Industry background a plus
Here's what you'll do:
·

         

Build relationships with clients beyond a financial/transnational basis.
·

         

Develop your professional skills and sales knowledge.
·

         

Develop and implement business and marketing plans.
·

         

Prospect for potential clients.
·

         

Schedule appointments and meet with clients.
·

         

Discuss financial concerns and needs of individuals.
·

         

Present potential solutions using our world class suite of products and services.
·

         

Provide ongoing support to existing clients.
Benefits: Health/Dental/Life/Disability 401(k) plan after one year of service and Pension Plan Continuing education reimbursement for industry designations
Training: NYLIC University: One of the most comprehensive and well-respected training programs in the industry
401K
Medical, Dental and Vision
Retirement / Pension Plans
Long Term Disability

Compensation discussed upon second interview. Training Allowance included.