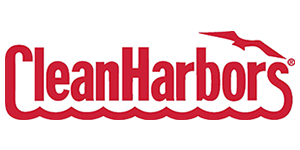 Sales Management Trainee at Clean Harbors Environmental Services, Inc
Madison, WI
Position Description:
The Opportunity

SALES MANAGEMENT TRAINEE (SMT) PROGRAM
Are you a recent college graduate looking to join an industry-leading, environmentally focused organization? Safety-Kleen Systems is offering a Sales Management Trainee Program designed to launch your career. 

We have the same goals – you want an exceptional job opportunity, and we want a dedicated employee to join our team and grow with our company. 

Safety-Kleen Systems is currently seeking a Sales Management Trainee to participate in an extensive six- to eight-month comprehensive training program designed to provide strong knowledge of all aspects of our business. Our program will begin June 2021.

The training program combines a series of rotations in various departments and classroom seminars, with the purpose of preparing you for a leadership role that maximizes your strengths, ambitions and aspirations in an area of interest.  Upon completion of the program, you will be placed in an outside sales position – within the region of your home branch.
 
Why work for Safety-Kleen?
Health and Safety is our #1 priority and we live it 3-6-5!
Competitive wages
Comprehensive health benfits after 30 days of employment
Group 401K with a company match
Generous paid time off, company paid training and tuition reombursement
Positive and safe work environment
Opportunities for growth and development for all the stages of your career
Positive and safe work environments
Competitive minimum starting base salary (based on experience/internships)
Relocation assistance if relocating
Retention bonus
Key Responsibiltiies:
Partner with key mentors
Focus on safety in the workplace by complying with company safety procedures and practices
Complete in-depth training modules to help you better understand our practices and selling philosophies
Visit/Contact current and prospective customers
Develop and execute plans to grow the existing customer base
Actively review and manage existing customer Accounts Receivable balances
Establish and maintain clear and consistent lines of communication with internal departments relative to customer successes/failures, new customer developments and other customer-specific information
Prepare and deliver effective sales presentations and proposals to prospective customers
Qualify and pursue sales leads
Keep local, regional and national management informed of territory performance, personal performance and market trends
Develop and submit an annual sales plan for the assigned territory
Produce sales and activity reports, including itineraries, call reports, "Hot" prospect lists, account wins and losses, and other information as required
Develop and maintain positive work habits that are conducive to sales and profitability growth
Work closely with local branch managers to assist in promoting sales and customer management through retail store locations within the assigned geographical area
Assist customers with their compliance and training regarding industry safety standards for our products and services Work independently and under pressure to meet deadlines
Execute other tasks as assigned
What does it take to work for Safety-Kleen?
High school diploma required, pursuing a Bachelors degree preferred, combination of college training and experience will be considered
Demonstrated ability to effectively network and negotiate up through executive levels
Ability to close new business
Strong selling skills and professional negotiation skills
Strong oral and written communication skills
Good organizational and time management skills
Goal-oriented and self-motivated
Strong leadership skills
Strong computer skills, especially Microsoft Word, Excel and PowerPoint
Astute analytical skills
Knowledge and understanding of financial accounting terms and principals including Gross Margin, Gross Margin %, Operating Income, Return on Investment (ROI), Internal Rate of Return, Profit and Loss Statement, Balance Sheet, Cash Flow Statement
Some understanding of contracts is preferred
Ability to lead and function within team environments
Must possess and maintain a valid driver's license and personal vehicle with insurance coverage
Wondering what to expect in starting your career with Safety-Kleen?  Click Here to view a Day in the Life Video!
Safety-Kleen Systems, a Clean Harbors company, has a commitment to excellence deeply rooted in a strong sense of tradition. Our entire business model revolves around keeping North American businesses green. We generate more than $1.2 billion in annual revenue as a world-class environmental service organization and market leader in industrial hazardous waste management, parts-cleaning technology, and oil re-refining. We collect over 200 million gallons of used motor oil each year and we have the largest re-refinery capacity in North America allowing us to re-refine more than 150 million gallons each year.  

Every day, we help our customers resolve their waste management needs and reduce their carbon footprint. PROTECTION. CHOICES. PEOPLE. MAKE GREEN WORK.™

Join our safety focused team today!  To learn more about our company, and to apply online for this exciting opportunity, visit us at www.safety-kleen.com/careers

Clean Harbors is an equal opportunity employer. We do not discriminate against applicants due to race, ancestry, color, sexual orientation, gender identity, national origin, religion, age, physical or mental disability, veteran status, or on the basis of any other federal, state/provincial or local protected class.

Safety-Kleen Systems, a Clean Harbors company, is a Military & Veteran friendly company.

*SK

Potential Applicants:

We are an Equal Opportunity Employer and do not discriminate against applicants due to veterans status or on the basis of disability.