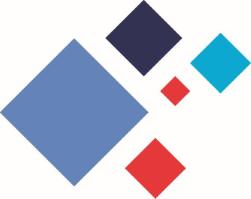 Sales Manager at Blue Star
Chantilly, VA 20151
About Blue Star:
Since 2004, Blue Star has established itself as a leading provider of software and cybersecurity services in the Washington, DC metro area. Earlier this year, Blue Star expanded from its government customer-base to offer the same in-demand services to commercial clients. Since that time, our commercial division has experienced significant growth necessitating the hiring of a Sales Manager. We are searching for just the right blend of skill and personality to help us achieve the next level of success. Could you be that key addition to our team?
With comprehensive benefits including healthcare coverage, a flexible spending account, employer contribution to 401K, a personal technology allowance, and a myriad of other perks, the benefits are plentiful. Apply today and find out why the Washington Business Journal has recognized Blue Star as a Best Place to Work for four consecutive years!
About the work:
If you've ever had the desire to get your hands dirty, take the lead, and build something from the ground up, this is your chance. Blue Star is searching for a Sales Manager to join our quickly expanding commercial cybersecurity services team. The Sales Manager will be instrumental in expanding our customer base, formulating go-to-market strategy, and growing the commercial sales team. The ideal candidate will have demonstrated experience in full lifecycle sales of cybersecurity services including penetration testing, web application testing, and security operations center (SOC) offerings.
The Sales Manager will: meet or exceed quarterly sales quota; develop and close new opportunities across the U.S.; solicit new accounts through outbound cold calling; build rapport; provide technical information and explanations; deliver presentations; prepare accurate quotes; provide accurate forecasts on a monthly/quarterly basis; and, attend regional events.
If you've been waiting for an opportunity that combines unlimited growth potential with the ability to direct your own destiny, join our team.
The ideal candidate will possess:
A Bachelor degree in Business Administration, Marketing, or other related field
A minimum of four years' experience selling cybersecurity services, including penetration testing, web application testing, and SOC offerings in a quota carrying environment
Advanced user-level knowledge of Salesforce, though administrator-level knowledge is preferred
A proven track record of success that includes prospecting, elicitation of new business, and expansion of existing business
Executive-level communication skills
A demonstrated ability to reason and solve problems independently
Enthusiasm, adaptability, internal drive, and a sense of urgency
Advanced interpersonal skills, including the ability to use persuasive reasoning and influence techniques
Ability to travel as needed (0-20%)
Blue Star Software | Cyber is an Equal Opportunity employer. All qualified applicants will receive consideration for employment without regard to race, color, religion, sex including sexual orientation and gender identity, national origin, disability, protected veteran status, or any other characteristic protected by applicable federal, state, or local law.
$80,000.00 - $100,000.00 /year
Target Commissions of $80,000 - $200,000