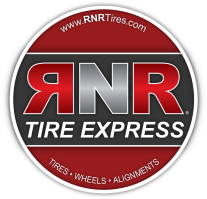 Sales Manager at RNR Tire Express
Topeka, KS 66612
RNR Tire Express is a national franchise retailer of quality tires and custom wheels offered with convenient, affordable payment options designed to fit each customer's unique budget. Established in 2000, RNR has grown to over 100 locations in 22 states.
At RNR we have built a culture around SERVING our customer and not just providing them service. We support and empower our employees with excellent training and tools which enables them to provide our customers with a unique and exceptional experience.
We are looking for a dynamic, goal-oriented, people person to join our team as an RNR Tire Express Sales Manager. The pay range we are offering is competitive with opportunities for you to maximize you earning potential through performance incentives.
What our Sales Managers do:
Ensure client satisfaction by determining product needs, processing the transaction, scheduling installations, and regularly following up
Maintain inventories and verify that store merchandise is clean, attractive, and organized
Plan marketing promotions and stay abreast of competitor sales and promotions activities
Ensure your store meets sales targets/goals by analyzing sales figures, forecasting future sales, creating new goals and sales strategies, and contacting prospects daily
Assist the store manager in the profitable, efficient, and organized operation of the store.
Sales Manager Requirements:
High school diploma or equivalent
Fluent in Spanish and English
Excellent people and communication skills
Self-motivated with a strong work ethic and sense of purpose
3 years of previous sales, customer service, and/or account management experience preferred
Must comply with drug-free workplace program and pass drug screens and background checks
Must have a valid driver's license and maintain a driving record that complies with organizational standards.
This is a safety sensitive position.
We offer benefits, Including:
Medical, Dental, Short Term and Long-Term Disability, and Life Insurance
Employee discount program
Paid vacations and holidays

Strong Bonus/Commission Program