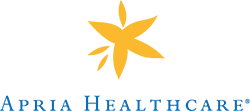 Sales & Marketing Business Analyst Sr. - Remote at Apria Healthcare
Lake Forest, CA
Job Summary
With over 300 locations across the US, Apria Healthcare's mission is to improve the quality of life for our 1.8 million patients at home by providing home respiratory services and select medical equipment to help them sleep better, breathe better, heal faster, and thrive longer. Additional information can be found at www.apria.com.
Minimum Required Qualifications
ESSENTIAL DUTIES AND RESPONSIBILITIES
Interacts with users and technical team members to analyze requirements and develop technical design specifications. 
Troubleshoot complex issues and make recommendations to improve efficiency and accuracy.
Interpret complex data, analyze results using statistical techniques and provide ongoing reports.
Identify, analyze, and interpret trends or patterns in complex data sets.
Filter and "clean" data, review reports, and performance indicators to locate and correct code problems.
Work closely with management to prioritize business and information needs.
Locate and define new process improvement opportunities.
Employ excellent interpersonal and verbal communication skills necessary to effectively coordinate interrelated activities with coworkers, end-users, and management.
Works autonomously with minimal supervision.
Provides technical guidance and mentoring to other team members.
Multi tasks and balances multiple assignments and priorities.
Provides timely status updates.
SUPERVISORY RESPONSIBILITIES
MINIMUM REQUIRED QUALIFICATIONS
Education and/or Experience
BS in Mathematics, Economics, Computer Science, Information Management or Statistics
Proven 5 years working experience as a data analyst
 
Certificates, Licenses, Registrations or Professional Designations
SKILLS, KNOWLEDGE AND ABILITIES
Technical expertise regarding data models, database design development, data mining and segmentation techniques
Knowledge of and experience with reporting packages (preferably Microsoft BI Stack), databases (SQL, DB2 etc.), and strong query language SQL/T-SQL
SSRS experience and business intelligence experience is a big plus
Knowledge of statistics and experience using statistical packages for analyzing large datasets
Strong analytical skills with the ability to collect, organize, analyze, and disseminate significant amounts of information with attention to detail and accuracy
Adept at queries, report writing and presenting findings
Computer Skills
Language Skills
English (reading, writing, verbal), Excellent Communication Skills
Mathematical Skills
College level mathematical proficiency, with a strong ability to understand, interpret and develop spreadsheet data.
PHYSICAL DEMANDS
This is a stationary position that requires frequent sitting or standing, repetitive wrist motions, grasping, speaking, listening, close vision, color vision, and the ability to adjust focus.  It also may require occasional lifting, carrying, walking, climbing, kneeling, bending/stooping, twisting, pulling/pushing, walking, bending, stooping, and reaching above the shoulder.  Employees in this position must be physically able to efficiently perform the essential functions of the position. Reasonable accommodations will be provided to assist or enable qualified individuals with disabilities to perform the essential functions of the position, upon request.
WORK ENVIRONMENT
Work is performed in an office setting with exposure to moderate noise. 
TRAVEL
Occasional travel as required.
OTHER INFORMATION
The essential duties and responsibilities, physical requirements, and work environment described above are representative of those typically required for this position but may vary depending on staffing and business needs at specific locations. The inclusion or omission of a specific duty or physical requirement is, therefore, not determinative of whether that function is essential to a specific individual's position.
Join the Apria team for a rewarding opportunity in healthcare!  Competitive pay rates with cash incentives and full benefit packages available, including health, dental, vision, disability and 401(k).
Apria Healthcare is committed to hiring veterans and military spouses. 
EEO Statement
As an EOE/AA employer, Apria Healthcare is committed to providing all applicants and employees with equal access to employment opportunities, regardless of sex, race, age, color, national origin, disability, pregnancy, religion, genetic information, sexual orientation, transgender status, gender identity, marital status, veteran status, or any other characteristic protected by federal, state, or local law.  Apria Healthcare shall abide by the requirements of 41 CFR 60-300.5(a) and 60-741.5(a). These regulations prohibit discrimination against qualified individuals on the basis of protected veteran status or disability, and require affirmative action by covered prime contractors and subcontractors to employ and advance in employment qualified protected veterans and individuals with disabilities. AA/EOE, M/F/Disability and Vet