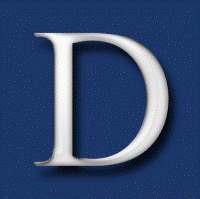 SALES/MARKETING CONSULTANT at Denham Resources
FRESNO, CA 93704
Denham Resources is searching for a Sales & Marketing Consultant. Candidate must possess the ability to grow revenue, increase market share, and provide value to their clients. If you have excellent communication skills, understand marketing, and have a strong work ethic, then you just might be the perfect candidate.
-Sell product from established book of business
-Develop and market new clients
-Grow revenue and increase market share


REQUIREMENTS:
-Bachelor's degree or minimum of five years sales experience
-B2B sales experience is highly recommended
-Must possess excellent communication and organizational skills
-Proficient Microsoft Office skills including Word and Excel


Send your resume in MS Word format to Fabrizia Smith at fabrizia@denham.net or call (559) 222.5284 if you have any questions. All candidates with the above listed qualifications will be considered and contacted. Compensation commensurate with qualifications.
Visit www.denham.net to see other job listings. All inquiries will be held in the strictest confidence.
$33,000.00 - $39,000.00 /year
DOE, Plus Commissions and Bonus