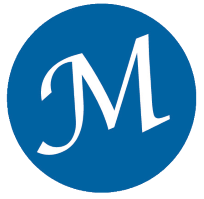 Sales Operations Assistant at Mattson Resources
Irvine, CA 92618
Sales Operations Assistant
New College Grad is ideal but very open to to all candidates with these skills
Must have a "Can Do" attitude
Please apply today!!
ESSENTIAL DUTIES AND RESPONSIBILITIES
Develop and accomplish a lead generation plan and meet or exceed monthly/annual targets
Identify decision makers among the targeted leads in order to start the sales process
Analyze, maintain, and expand the database of prospects
Outbound and inbound account management
Coordinate with internal resources to ensure that customer commitments are met
Capture accurate and complete information in Customer Relationship Management system (CRM)
Enter quotes into Netlist internal system
Use of Sage ERP to create/process Sales Orders
Review orders for errors and provide corrections
Respond to customer inquiries and assist with issues in their orders
Review inventory numbers daily and provide input on moving older inventory
Backup to Operations Manager with Shipping/Receiving and month-end closing efforts
Other projects as assigned
EXPERIENCE & EDUCATION
B.A. degree in Business, Economics or related field
Three or more years of current experience in memory module sales or related product
Aptitude for analytics
CRM and Sage ERP experience is preferred
Expert in Microsoft Office Suite, especially Excel
Proactive self-starter and able to work independently
Excellent communication both written and verbal
Able to multitask with accuracy and efficiency
Strong attention to detail
Highly energetic and motivated
PHYSICAL DEMANDS OR REQUIREMENTS

Physical demands for an office position; heavy computer use, and ability to lift and move up to 75 lbs.