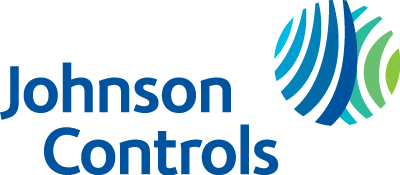 Sales Operations Planning Supply Manager at Johnson Controls
McAllen, TX
Job Description
Sales Operations Planning Supply Manager
Johnson Controls is hiring a Sales Operations Planning Supply Manager in our McAllen TX location.
The Sales Operations Planning Supply Manager will coordinate with the Demand Manager to determine the mix-specific forecast using input from Sales, Product Management, Engineering, and Production. Coordinate with Controls manufacturing and suppliers (internal JCI plants and external suppliers) to develop supply plan. Determine production rates and provide Master Production Schedule to Controls manufacturing plants.
This position will have a highly visible, global role that will oversee execution of the supply processes related to the monthly Sales and Operations Planning cycle for the Controls business. This individual will serve as a key bridge among the Demand Manager, global manufacturing and supply chain groups, and global product management organizations.
What you will do
Manages monthly supply planning cycle, including:
•Refine the mix-specific forecast based on information from Sales, Product Management, Engineering, and Production.
•Manage the process to convert demand forecast to supply requirements through the IT toolset.
•Coordinate with Controls Manufacturing and SCM to reconcile production requirements to production plan providing a daily cell rate to manufacturing, along with MPS (Master Production Schedule).
Supports preparation for monthly Sales and Operations planning process, including
•Compile operational and manufacturing data, along with other inputs, to support reporting for key Samp;OP metrics
•Conduct supporting analysis regarding supply chain performance, customer service, inventory, and manufacturing as required
•Review output in advance with key functional leaders to document implications and actions required
Manage weekly supply planning process, including
•Review actual demand vs. forecast reports for key SKU level and manufacturing cell level
•Refine manufacturing production daily cell rates
Serves as the support interface with IT in development of automated Samp;OP reporting systems
•Providing input on user requirements, data definitions, algorithms and calculations
•Managing supply-side project schedule actions
Manages and maintains IT tools and reporting systems to support supply planning process
•Maintaining data, input parameters, and product master files
•Ongoing relationship and communication with IT partners (e.g., Barloworld) and supply planning counterparts
•Recommending and implementing modifications as necessary to improve supply planning quality
Supports obtaining specific forecasts from OEM's, internal JCI plants, key distributors and customers
Performs other related duties as assigned.
Qualifications
What you will need
Bachelor's degree in a quantitative discipline including Business, Engineering, Economics, or any related technical field. MBA not required, but a definite plus.
Minimum of five years professional experience in roles requiring a high degree of analytical proficiency — which could include manufacturing, supply chain, sales, finance, or strategy. Evidence of solid career progression with increasing responsibility.
Knowledge of JCI Controls products and associated manufacturing and supply chain processes and environment, including specific challenges faced by JCI manufacturing facilities operating in Reynosa, Mexico and Juarez, Mexico.
Exceptional analytical skills, including proficiency in MS Excel, MS Access, and other large database programs. Strong ability to develop analytical approaches and workplans, analyze data, and develop conclusions/implications. Experience with and understanding of basic statistical modeling techniques including multi-variate regression analyses.
Excellent interpersonal and communication skills — ideally, demonstrated when working with senior-level individuals from different geographies and functional disciplines. Must be comfortable maintaining VP-/Director-level relationships, and recognize appropriate style of communication. Ability to communicate fluently in English required. Fluency in Spanish strongly preferred.
Solid presentation skills, including creation of crisp, executive-level presentation materials and presenting to large meetings of senior-level people.
Able to work independently and achieve goals with limited direction and oversight.
High degree of intellectual curiosity. Should enjoy solving problems and continually learning.
Willing to travel up to 20%.
Who we are
At Johnson Controls, we're shaping the future to create a world that's safe, comfortable and sustainable. Our global team creates innovative, integrated solutions to make cities more connected, buildings more intelligent and vehicles more efficient. We are passionate about improving the way the world lives, works and plays. The future requires bold ideas, an entrepreneurial mind-set and collaboration across boundaries. You need a career focused on tomorrow. Tomorrow needs you
Johnson Controls is an equal employment opportunity and affirmative action employer and all qualified applicants will receive consideration for employment without regard to race, color, religion, sex, national origin, age, protected veteran status, status as a qualified individual with a disability, or any other characteristic protected by law. For more information, please view EEO is the Law. If you are an individual with a disability and you require an accommodation during the application process, please visit www.johnsoncontrols.com/tomorrowneedsyou.
Job
Supply Chain Procurement
Primary Location
US-TX-McAllen
Organization
Bldg Technologies Solutions