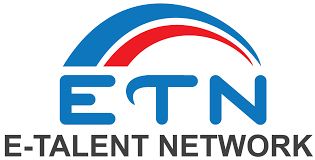 Sales Recruiter at TSC GLOBAL SOLUTIONS INC
Aurora, CO 80014
Job Title: Sales Recruiter
Location: Aurora, CO 80014
Duration: 5 Months


Job Description:
Client has a great opportunity for an experienced, high volume Contract Sales recruiter to join our growing team. Recruiter will be responsible for sourcing, screening and hiring experienced Sales professionals as well as to provide ad hoc support to corporate recruitment.
This role requires a high touch focus with both the candidates and the hiring managers. We are looking for recruiting subject matter experts on all components of high-volume Sales recruiting.
Ability to handle a high requisition load, maintain constant and clear communication and be experts in developing creative, effective recruiting strategies. We are looking for a recruiter with out of the box, audacious ideas!
Roles & Responsibilities:
Responsible for providing a superior candidate experience throughout the hiring process, leveraging the latest recruitment technology as well as the highly respected client brand at every opportunity
The role requires a recruiting professional who is able to demonstrate unparalleled integrity and high energy while working under minimal supervision to fill a high volume of Sales positions
Will manage the entire recruiting life-cycle and actively participate in all recruiting initiatives
Leverage diverse "toolbox" of creative and traditional sourcing techniques, efficiently screen candidate resumes against required skill sets
Nurture relationships with prospective talent to effectively market and sell opportunities with client
Collaborate with hiring managers, business partners and compensation to anticipate and meet evolving hiring needs
Coordinate and schedule pre-employment assessments and skill testing.
Utilize behavioural interviewing techniques to evaluate candidates - DDI Targeted Selection preferred.
Negotiate offers
Track and report key recruitment metrics. Organize and conduct candidate searches in client's applicant tracking system to assure OFCCP compliance
Demonstrate company values through behaviours
Required Qualification:
Bachelor's Degree in related field
Required Experience:
Minimum of five to seven years of demonstrated successful full-cycle and high-volume recruiting experience – must have Sales recruiting experience
Preferred Experience:
Recruiting experience in both an Agency and a Corporate setting, strongly preferred
Required Skills:
Must excel with up to date recruiting methods and social media
Exceptional presentation, organization, project management and customer service skills
Ability to work in a fast-paced environment with multiple, concurrent priorities with many needing immediate resolution
Proficiency in Taleo, or other large Applicant Tracking System
Strong MS Office, Word and Excel skills
About our Company: -
E-Talent Network is responsible for carrying out the recruitment process and is a service provider for 22nd Century Technologies.
22nd Century Technologies is a business enterprise that supports demanding staffing programs for Corporations and State and Local Government Agencies. Its journey began in 1997 by supporting large Federal contracts which nudged us in the direction of creating large candidate pools across the country. Over the last 20 years, we have built a strong business model that is carefully constructed to deliver on multiple facets. We have proven past performance of providing services that exceed our clients' expectations. Today 22nd Century technologies supports clients in all 50 states and has grown to be a company that is trusted and sought for providing a complex mix of workforce solutions. With a firm grip on the entire spectrum of staffing solutions, we have placed more than 500,000 skilled resources and delivered 15 million+ man-hours.
"22nd Century Technologies is an Equal Opportunity Employer" and "US Citizens & all other parties authorized to work in the US are encouraged to apply."
E-Talent Network is proud to service TSCTI recruitment needs with Our Global Delivery model with 110 recruiters, data miners and research analysts working across multiple time zones is backed by an internal database of 2.4 million resources across all major industries.