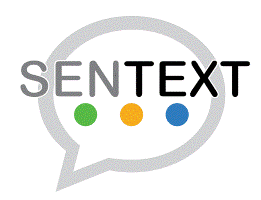 Sales Representative from SenText
Broomfield, CO 80023
EXPERIENCED OUTSIDE SALES AGENTS AND MANAGERS NEEDED!
Become Part of One of The Most Exciting, Fast Growing Industries!
SenText Solutions is a 9 year old company providing a SMS / Text Message Marketing service that enables local merchants the ability to capture the cell phone numbers of all their customers so they can send a text message to all their customers at the exact same time about specials, promotions, discounts, etc.
You can easily sell this service to restaurants, delis, pizza shops, bars, retail stores, car washes, salons and MANY other business types!
Earn $50,000 - $125,000 your FIRST year!
We have a unique and very lucrative career opportunity for proven outside professionals. With SenText Solutions, you'll earn immediate commission income while simultaneously building a 100% Lifetime Vested Residual income!
Make up to $40 monthly residual on each merchant!
Make up to $150 Commission on every sale!
Make up to $1,500 a month in expense money!
Realistically sell 1 to 3 new businesses per day!
Receive 100% Lifetime Vested Residuals beginning IMMEDIATELY!
Residuals and Commissions paid DAILY!
We provide all training, sales tools and sales support
Management opportunities available
Lifetime Vested Residual Income Potential
By the 12thmonth make $6,000 to $10,000 per month in residuals!
By the 24thmonth make $10,000 to $17,000 per month in residuals!
By the 36thmonth make $14,000 to $23,000 per month in residuals!
SenText Solutions is dedicated to the success and satisfaction of our merchants.
Our average merchant achieves 1000% Return On Investment with our service. Our merchants are so pleased with their success only 2% of our merchants leave us each month!
The Power of Text Message Marketing
There are currently over 290 Million mobile phone users in the United States alone. Of these mobile phone users, nearly two-thirds are active users of Text Messaging. With nearly 91% of all Americans having their cell phone with them at all times, it has become a common sight to see people everywhere with their heads buried in their cell phones! Text Messaging has become a global phenomenon that has taken over the Telecommunications industry.
Research shows that over 75% of business owners are currently trying to maximize the earning potential by searching for new ways to interact with their existing customers to build and maintain a mutually lucrative relationship. Across the board, Text Messaging has a high read rate of up to 98% and because it offers a more personal, compelling form of communication, it boasts an outstanding conversion rate of 10%-25%. Business owners can instantly send up to date information about products and services, which leads to repeat purchases and more business potential from increased referrals.
Now is the perfect time for business owners to jump in on the Text Messaging bandwagon! Businesses need to learn how to utilize this product to leverage their existing customers to increase their floor traffic, ultimately increasing sales!
You'll be the first to talk to merchants in your area about this exciting new service!


Sales Experience from these categories or companies would be a great fit:
Rockstar Sales Pro, Sales, Outside Sales, B2B Sales, Business Insurance, Business Consulting, Accounting, SMB, Financial Planning, Insurance Agent, Agent, Franchise, Franchisee, Manager, Sales Manager, Marketing, Advertising Sales, Advertising Sales, Advertising Sales, Advertising, Direct Sales, Leadership, Commission, Money Motivated, Closing, Closer, Goals, Ambitious, Determined, Enthusiastic, Persistent, Cold Calling, Tenacious, Business Owner, Owner, Franchise Owner, Pharmaceutical Sales Representative, Sales Representative, Representative, Sales Agent, Agent, Top Sales Representative, Business to Business Sales, Door to Door Sales, N2 Publishing, Best Version Media, Territory, Commission Based, credit card processing, merchant services, heartland payment systems, POS Sales, Chamber of Commerce, Rewards Network, LivingSocial, Groupon, Media Sales, Open Table, Credit Card Processing, Merchant Services, Print Sales, Direct Mail Sales, Social Media Sales, Digital Media Sales, Marketing Agency Sales, Facebook, Instagram, Drip Marketing, Rewards Programs, Gift Card Sales, Valpak Sales, Restaurant sales, Hospitality Vendor sales, Retail Vendor Sales, Real estate sales, YP Sales, Lamar, Welcome Wagon, RTN, Main Street Host, Payroll Processing Sales, ADP, PayChex, Fivestars, SAAS Sales Representative, Remote Sales Jobs, Work from home sales, 1099 Contractor, Direct Sales
MUST BE CURRENTLY RESIDING IN, AUTHORIZED TO WORK IN, and CURRENTLY LOCATED IN THE US
*NO EXCEPTIONS.
MUST HAVE VALID DRIVERS LICENSE AND US ID
APPLY TODAY TO LEARN MORE
up to 120,000.00 /year
Generous Upfront Commissions paid in 2 days, Lifetime Vested Residuals