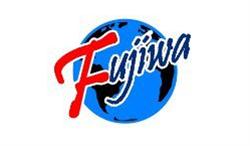 Sales Representative at Fujiwa Group USA Inc.
DALLAS, TX 75220
Fujiwa Tile, the leading importer and wholesaler of top-quality swimming pool and porcelain tiles is actively looking for SALES ASSOCIATES.

Reporting to the Branch Manager, this position will call on existing and new clientele, as well as potentially interfacing with builders, designers, general contractors and all other decision makers in the sales and installation process.

This key role will drive sales volume and strive to deepen existing account penetration in current accounts, and develop new clientele and sales channel opportunities throughout assigned sales territories. At all times, our Sales Associates identify, cultivate and leverage our client relationships through providing the highest level of customer service support and collaborative selling strategies.

Successful candidates will:
• Meet with current and potential customers to present our product offerings.
• Once established, meet with customers on an on-going basis to provide superior customer service.
• Stay ahead of the competition in service, value and relationship building.
• Be flexible, highly organized and willing to service multiple accounts while consistently achieving and exceeding sales goals.
• Be able to work independently while simultaneously implementing company defined sales strategies.
• Enjoy prospecting for new accounts, setting up / maintaining displays and introducing our quality products to the marketplace.
• Instinctively address all customer questions and concerns promptly with business savvy solution/resolution strategies.
• Excellent verbal and written communication skills.
• Be able to lift up to 70 lbs.
• Have the ability to make tile samples.

This position is a great fit for an individual who is highly motivated, willing to learn, a great communicator, enjoys sales and customer service and the satisfaction that comes with servicing customer accounts. Training provided. Fresh graduates encouraged to apply.

Qualifications:
• Prior customer service/sales experience is a plus but not required
• Interpersonal skills including influencing and negotiating are a plus
• Must have a Valid Driver's License and able to travel frequently throughout the multi-state sales territory using own vehicle.