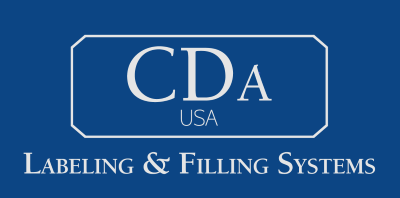 Sales Representative at CDA USA Inc
Los Angeles, CA 90001
CDA USA is a sister company of CDA France. We have been manufacturing, filling, capping and labeling machine for almost 30 years now! Established in Richmond, VA we are looking for a sales representative in the region of Los Angeles.

The Sales Representative will promote and sell CDA USA Inc. products and develop relationships in the assigned territory
• Establishing new, and maintaining existing relationships with customers.
• Managing and interpret customer's requirements to provide machines that fit their needs.
• Identifying actions to increase sales (trade shows, magazine, retailers…)
• Providing product, service, equipment technical and engineering information by answering questions and requests.
• Preparing cost estimates by studying blueprints, plans and related customer documents; consulting with engineers.
• Bachelor degree in Business, Engineering or a related field. (Degree preferred but NOT required.)
• Valid driver's license with good driving record
• Internship/experience in sales, and or with industrial equipment.
• Excellent communication, listening, analytical, and problem-solving skills
• Detail oriented with the ability to prioritize, plan, and organize sales activity.
• Interest in industrial field and/or industrial equipment would be appreciated.
Compensation includes a very attractive base salary, sales commissions, excellent benefits and paid time off. If you are interested in this position, please submit your resume at: crystal.gore@cda-usa.com
60,000 - 80,000 /year
Commissions, attractive package