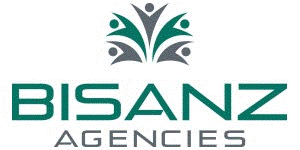 Customer Service Representative at Bisanz Agencies
Philadelphia, PA
Position Summary:

As a Representative/Agent you will be working in BOTH a SERVICE and SALES capacity.
Meet with existing clients and service new client requests in your general Zip Code
Deliver and explain no-cost group benefits to Union Members
Explain optional Exclusive benefits and complete enrollment documents
Field Underwriting (Training provided)
Perform follow up with service with clients
We Offer:
Fantastic Culture and Environment to work in
Dental, Vision, Health Insurance (After 90 days)
Lifetime Residual Income
Career Path to Agency Executive and Partnership positions
Qualifications:
High School Diploma/or Equivalent
Associates or College Degree Preferred
Fantastic Problem Solving Skills/Detail Oriented
Customer Service and Sales experience preferred
High level of Emotional Intelligence


A career with the Bisanz Agencies  can be one of the most rewarding and exciting careers available. We are currently looking for dedicated, energetic and enthusiastic candidates to become our organization's leaders of tomorrow.

We are serious about our mission, Changing Lives.  Join our team. Be a part of Our Story.
50,000.00 - 62,000.00 /year
Competitive income, bonuses, and residual income