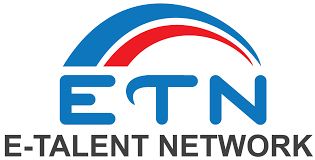 Salesforce Administrator at TSC GLOBAL SOLUTIONS INC
San Diego, CA
Job title: Salesforce Administrator
Location: San Diego, CA 92127
Duration: 4 Months


Roles & Responsibilities:
Plan and facilitate requirements definition sessions with stakeholders to capture business requirements.
Create detailed requirements, use cases, guides, and diagrams for product releases.
Ensure projects are implemented according to requirements.
Assist with project planning, scoping and management.
Assist in the writing of the test plans, cases & scripts as required.
Work with Project Management on delivery feasibility and management of project scope, resources and schedule.
Background working in Agile/Scrum methodology
Required Qualification:
Bachelor's degree in a technical discipline or equivalent
Required Experience:
Salesforce Configuration expertise
Lightning experience
Sales Cloud Best Practices
3-5 years of Salesforce Configuration experience
Minimum 3 years of Salesforce platform experience (5+ years preferred)
Required Skills:
Road mapping and Solution Design abilities
Proven ability to develop and optimize integrated business processes across disparate systems
Proficiency with the Salesforce data loader for import, update, and export activities in Salesforce
Excellent client-facing written and oral communications skills
Preferred Skills:
Consulting background
Financial Force, CPQ, Communities
About our Company: -
E-Talent Network is responsible for carrying out the recruitment process and is a service provider for 22nd Century Technologies.
22nd Century Technologies is a business enterprise that supports demanding staffing programs for Corporations and State and Local Government Agencies. Its journey began in 1997 by supporting large Federal contracts which nudged us in the direction of creating large candidate pools across the country. Over the last 20 years, we have built a strong business model that is carefully constructed to deliver on multiple facets. We have proven past performance of providing services that exceed our clients' expectations. Today 22nd Century technologies supports clients in all 50 states and has grown to be a company that is trusted and sought for providing a complex mix of workforce solutions. With a firm grip on the entire spectrum of staffing solutions, we have placed more than 500,000 skilled resources and delivered 15 million+ man-hours.
"22nd Century Technologies is an Equal Opportunity Employer" and "US Citizens & all other parties authorized to work in the US are encouraged to apply."
E-Talent Network is proud to service TSCTI recruitment needs with Our Global Delivery model with 110 recruiters, data miners and research analysts working across multiple time zones is backed by an internal database of 2.4 million resources across all major industries.