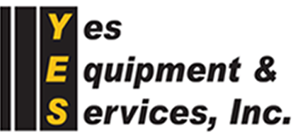 Salesperson Construction/Ag Equiment at Yes Equipment and Services, Inc.
Madison, WI 53704
Yes JCB, a division of Yes Equipment & Services, Inc. is looking for an experienced, ambitious salesperson to sell JCB, Hyundai and Vermeer products. If you are looking for a career that enables you to make over 6-figures, then call us! We are looking for a person who wants a long-term growth opportunity with a company that values its employees.
Yes JCB offers a full benefit package including medical, dental and vision insurance, in addition to 401(k) with company match. As a salesperson at Yes JCB, you will only work weekdays (no weekends EVER) from 7am-5pm. This sales position covers the Milwaukee and surrounding area. Not sure if you're a good candidate for the position? Submit your resume and let us be the judge!
Please apply directly via Monster or email your resume to audra.carow @ gmail.com