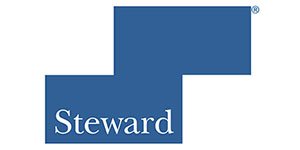 San Jose Vascular Surgery opportunity at SJMC Physician Services
San Jose, CA
South Bay Vascular Center is seeking a BE/BC vascular surgeon to join their growing private practice. Position is on a partnership track. Practice in beautiful northern California, in the heart of Silicon Valley, where there is an favorable payor mix and great opportunity for expansion. The practice has been in the area for over 20 years and enjoys the reputation of providing excellent and cutting-edge vascular care in a warm and personal environment.
*Position is 100% vascular with no general or trauma surgery call or procedures required *Opportunity to perform the entire spectrum of open and endovascular procedures in a hospital hybrid room or our own outpatient angiography suite staffed by ICU-level nurses and a full-time radiology technologist *Two venous procedure rooms *ICAVL-accredited vascular ultrasound lab with 3 Registered Vascular Technologists
*2 offices- one in Campbell and a new one in Gilroy, South County. Each is over 5000sq feet.
*Call is benign ( no more than one in 4) *Opportunity to control one's schedule and life through a heavily outpatient practice that focuses on patient safety and excellent outcomes

Job Requirements

*Completion of an approved fellowship program with formal training in open and endovascular procedures as well as in vascular ultrasound. Board Eligible/Board Certified in Vascular Surgery, preferably with at least 2 years experience and able to operate independently.
*California Medical License
*Candidate must be able to start by July 2020 *The ideal candidate must be an excellent communicator, focused on building and maintaining relationships with referring physicians and patients.

We offer a competitive starting salary, relocation allowance, comprehensive benefits, paid time off, a two-year partnership track, and an excellent work environment where both our staff and our patients are treated like family.