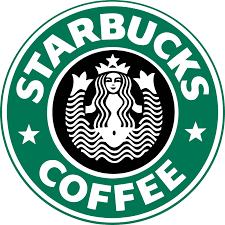 sanitation partner, 3rd Shift, Evolution Fresh – Rancho Cucamonga, CA at Starbucks
Rancho Cucamonga, CA
Job Description
sanitation partner, 3rd Shift, Evolution Fresh – Rancho Cucamonga, CA190007101Evolution Fresh
Job Summary and Mission
This job contributes to Starbucks success by ensuring that all production equipment is properly cleaned and that the facility meets all Food Regulatory Standards.
Summary of Key Responsibilities
Responsible for detail cleaning of processing equipment including, production utensils, tanks, conveyors, overhead pipes, cooling units, walls, floors, drains, ceiling etc.

Responsible for maintaining outside waste area and perimeter.

Must use the 7 steps to effective wet wash during cleaning to maintain Food Safety and Pest Control.

Must comply with all company and quality policies and chemical and safety procedures.

May be required to assemble and disassemble processing equipment.

Work in a timely manner to return production areas and equipment back to production.

Responsible for transporting trash and other waste for disposal.

Able to communicate problems or concerns with appropriate personnel.

Wear all proper protective equipment during sanitation cleaning.

Ability to learn equipment systems or use HMI screens to stop, start, and purge equipment.
Basic Qualifications
Required to lift up to 50 lbs.

Perform repetitive tasks: stand during most of the shift, walking, stooping, bending, reaching and crouching, climbing up/down stairs and ladders.

Work in cold and wet environment (varies; approximately 40 degrees).

Must be flexible with schedule, as shift times could change, weekends and overtime may be required or part of the normal work schedule.
Preferred Qualifications
Ability to use chemicals (soap, sanitizers, acids) safely.

Knowledge of sanitation equipment and tools.

Knowledge of GMPs, Food Safety and Sanitation Procedures.

Ability to read and understand Safety Data Sheets (SDS) and Standard Cleaning Methods.

Willing to learn and adhere to proper procedures in safety when working with moving machinery.

Willing to accept change and work in a team-based environment.

Understand Lock out tag out procedures.

May be required to become certified in forklift, scissor lift, boom lift, or electric pallet jack certification.

HS Diploma or equivalent

Experience in Food Manufacturing a plus

Must have good attendance

Excellent oral & written communications skills

Good planning & organizational skills

Ability to make decision / good problem-solving skills

Great listening skills and can follow instructions

Ability to work in a team environment
Starbucks and its brands are an equal opportunity employer of all qualified individuals.
We are committed to creating a diverse and welcoming workplace that includes partners with diverse backgrounds and experiences. We believe that enables us to better meet our mission and values while serving customers throughout our global communities. People of color, women, LGBTQIA+, veterans and persons with disabilities are encouraged to apply.
Qualified applicants with criminal histories will be considered for employment in a manner consistent with all federal state and local ordinances. Starbucks Corporation is committed to offering reasonable accommodations to job applicants with disabilities. If you need assistance or an accommodation due to a disability, please contact us at 206-318-0660 or via email at applicantaccommodation@starbucks.com
false