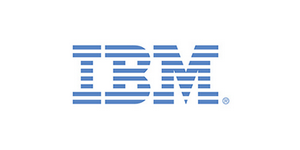 SAP CRM Trade Promotions Management Consultant at IBM
Houston, TX
Introduction

As a Package Consultant at IBM, get ready to tackle numerous mission-critical company directives. Our team takes on the challenge of designing, developing and re-engineering highly complex application components and integrating software packages using various tools. You will use a mix of consultative skills, business knowledge, and technical expertise to effectively integrate packaged technology into our clients' business environment and achieve business results.


Your Role and Responsibilities

SAP Customer Relationship Management (CRM) Trade Promotions Management (TPM) Consultant, with functional and technical proficiency with full life cycle SAP implementations doing SAP TPM, Promotion Planning, Claims and Funds Management. Knowledge of Trade Management v3 including customer business planning. Seeking experience in Agile work practices and project delivery. In addition, seeking candidates that possess SAP CRM TPM configuration & design skills. Very good understanding of integration with other areas like OTC (order,pricing,deductions), Record To Report (RTR) Controlling and profitability analysis/General Ledger (COPA/GL accounts), Advanced Planning Optimization (APO) and Business Warehouse (BW/BW-IP). Candidates will have experience in implementing solutions for clients and working in a matrix environment. The successful candidate will also have experience in testing, configuration and completing deliverables in a fast paced environment.


IBM Global Business Services:

Join a Leader. Consult with us. IBM Global Business Services helps top-tier clients solve their most complex business and technical issues. As a GBS SAP consultant, you will deliver innovative business consulting, business process design, systems integration, and application design and management to leading commercial and public sector organizations in 17 industries worldwide. With access to resources that only a global leader can provide, as a consultant you will learn valuable skills, gain access to a vast and diverse network of talented professionals, and enjoy unparalleled career, training, and educational opportunities. Visit ibm.com/consulting/careers for more information. "The minimum education requirement for this position is a Bachelor of Science Degree or the equivalent in Computer Science, Engineering, Information Systems or a related field."


Preferred candidates will reside in Atlanta, GA area, Chicago, IL area, Columbus, OH area, Dallas TX area, Houston, TX area, Raleigh NC area, Piscataway, NJ, Philadelphia, PA and Washington DC area.


IBM Global Business Services (GBS) is a team of business, strategy and technology consultants enabling enterprises to make smarter decisions and providing unparalleled client and consumer experiences via Cognitive data analytics, cloud technology and mobile app development. With global reach, outcome-focused methodologies and deep industry expertise, IBM GBS empowers clients to digitally reinvent their business and get the competitive edge in the cognitive era in over 170 countries.


IBM is a leader in this global transformation, and there is no better place to launch or further your career. World-class learning opportunities, mentoring and a flexible work environment

you will find a wealth of opportunities within IBM to create the career you've always imagined.


Bottom Line? We out think ordinary. Discover what you can do at IBM

We bring our global industrial-strength Application Management capabilities, modernized for a cloud world, together with our world-class cloud and mobile-powered Enterprise Application and Systems Integration skills. The integration of DevOps Innovation Services and Agile practices, along with IBM Design Thinking and a world of talent, enables us to deliver continuous innovation with speed, quality, and at the cost point required to keep clients at the top of their game.


BENEFITS

Health Insurance. Paid time off. Corporate Holidays. Sick leave. Family planning. Financial Guidance. Competitive 401K. Training and Learning. We continue to expand our benefits and programs, offering some of the best support, guidance and coverage for a diverse employee population.


+ http://www-01.ibm.com/employment/us/benefits/

+ https://www-03.ibm.com/press/us/en/pressrelease/50744.wss


CAREER GROWTH

Our goal is to be essential to the world, which starts with our people. Company wide we kicked off an internal talent strategy program called Go Organic. At our core, we are committed to believing and investing in our workforce through:


+ Skill development: helping our employees grow their foundational skills

+ Finding the dream job at IBM: navigating our company with the potential for many careers by channeling an employee's strengths and career aspirations

+ Diversity of people: Diversity of thought driving collective innovation


In 2015, Go Organic filled approximately 50% of our open positions with internal talent that were promoted into the role.


CORPORATE CITIZENSHIP

With an employee population of 375,000 in over 170 countries, amazingly we connect, collaborate, and care. IBMers drive a corporate culture of shared responsibility. We love grand challenges and everyday improvements for our company and for the world. We care about each other, our clients, and the communities we live, work, and play in!

http://www.ibm.com/ibm/responsibility/initiatives.html


#ibmsapusa


Required Technical and Professional Expertise


+ At least 1-2 full life cycle SAP implementations doing SAP TPM, Promotion Planning, Claims and Funds Management. Knowledge of Trade Management v3 including customer business planning.

+ 3-4 years of experience at implementing solutions for clients as a team lead and managing offshore resources and working in matrix environment

+ 3-4 years of experience with SAP TPM configuration

+ 3-4 years of experience in Consumer Products Industry (CPG)


Preferred Technical and Professional Expertise


+ At least 2 full life cycles in SAP TPM

+ At least 3-4 years of SAP TPM configuration


About Business Unit

IBM Services is a team of business, strategy and technology consultants that design, build, and run foundational systems and services that is the backbone of the world's economy. IBM Services partners with the world's leading companies in over 170 countries to build smarter businesses by reimagining and reinventing through technology, with its outcome-focused methodologies, industry-leading portfolio and world class research and operations expertise leading to results-driven innovation and enduring excellence.


Your Life @ IBM

What matters to you when you're looking for your next career challenge?


Maybe you want to get involved in work that really changes the world? What about somewhere with incredible and diverse career and development opportunities – where you can truly discover your passion? Are you looking for a culture of openness, collaboration and trust – where everyone has a voice? What about all of these? If so, then IBM could be your next career challenge. Join us, not to do something better, but to attempt things you never thought possible.


Impact. Inclusion. Infinite Experiences. Do your best work ever.


About IBM

IBM's greatest invention is the IBMer. We believe that progress is made through progressive thinking, progressive leadership, progressive policy and progressive action. IBMers believe that the application of intelligence, reason and science can improve business, society and the human condition. Restlessly reinventing since 1911, we are the largest technology and consulting employer in the world, with more than 380,000 IBMers serving clients in 170 countries.


Location Statement

For additional information about location requirements, please discuss with the recruiter following submission of your application.


Being You @ IBM

IBM is committed to creating a diverse environment and is proud to be an equal opportunity employer. All qualified applicants will receive consideration for employment without regard to race, color, religion, gender, gender identity or expression, sexual orientation, national origin, genetics, disability, age, or veteran status. IBM is also committed to compliance with all fair employment practices regarding citizenship and immigration status.