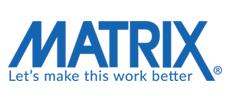 SAP Functional Developer (Time Management) from MATRIX Resources
Houston, TX

Job Title: SAP Functional Developer


Location: Houston Texas 77010


Term: 6 Months Contract

Day-to-Day Responsibilities: 


This position is a SAP HR Time functional configuration resource.


The position is onsite in Houston M-F.


Key responsibilities include configuration and testing of core SAP HR Time processes.


Is this a good fit? (Requirements): 


Minimum 3 years of SAP Time Management configuration including holidays, holiday calendars and work schedules.


Quota configuration using time evaluation and standard quota report .


Extensive experience in time evaluation schemas (stand-alone and as part of payroll schemas) for multiple countries including US, Germany, France, Italy, Spain and UK.


Experience in implementing different premiums, pay and overtime rules for unions and work councils.


Proficiency in writing and debugging highly complex PCRs including custom functions and operations.


Cross Application Time Sheet (CATS) configuration and its integration with other SAP modules.


Time Managers Workplace (TMW) configuration.


Experience with Fiori apps.


US Payroll and schema configuration.


SuccessFactors and SAP ERP integration experience.


OM/PA experience


HRSPs implementation experience.