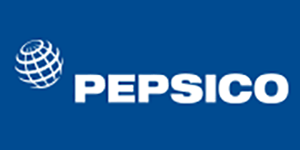 SAP IT Functional Sr Specialist (Finance / Record To Report) at PepsiCo
Chicago, IL 60661
Step up to the biggest challenge of your career and realize your full potential when your determination meets our dynamic culture.

Our job is to power PepsiCo with the best talent and technology solutions in the world. We shape, create, and deliver world-class technology capabilities & solutions to accelerate PepsiCo's global growth across all functions. As a member of our team, you'll get the rewarding opportunity for personal and professional growth as you will have the unique opportunity to leverage your deep Record To Report (RTR) functional knowledge with focus in Revenue Management and project delivery experience to help deploy PepsiCo's Global Template built on SAP S/4.

As the RTR (Revenue Management) Deployment Solution Sub-Lead, you will utilize your large-scale ERP project implementation leadership experience and RTR SAP knowledge to collaborate across workstreams including Order To Cash (OTC), Procurement (PTP) and Manufacturing To Deploy (MTD) to deploy PepsiCo's SAP Global Template (PGT) to our North America Beverage Business Units. You will be part of executing PepsiCo's Global Technology Strategy while delivering and deploying solution using SAP's newest technology platform.

RTR (Finance) components in scope:
the accounting framework, including all month-end activities required to ensure that the month's financial results are accurate, complete and in compliance with PepsiCo's corporate, sector and local market accounting policies.
the profitability analysis framework to ensure that the function complies with PepsiCo's corporate, sector, local market accounting and financial planning policies and delivers business value.
the activities necessary to produce management accounting, cost accounting for the Order-to-Cash, including the setting of standards, recording of actuals and the delivery of meaning financial comparison reporting to enable better operational decision making.
Core Level 3 Processes covered:
Revenue & Cost Accounting

Revenue Recognition
Profitability and Cost Analysis

Accounting & Close Operations

Intercompany Processes and Reconciliation

Partner with General Ledger, Accounts Receivable, and Controlling Global Leads to implement and deploy the PGT end-to-end solution
Support decision-making for Revenue Management localization of functionality in the Global Template during deployment
Ensure PepsiCo Corporate Accounting policies related to Financial and Controls reporting reflected in the global template are implemented to standard with appropriate localization
Actively engage and educate business process owners on solution optimization, simplification and standardization capabilities
Collaborate with all scrum teams to implement and deploy the end-to-end Global ERP solution leveraging the agile methodology
Work closely and collaborate with onshore and offshore scrum team members to ensure a prioritized and sufficient product backlog for the teams to work against
Participate in key Sprint planning, retrospectives and other key ceremonies
Along with scrum team identify, monitor and implement key agreed-upon improvements
Adopt and adhere to PepsiCo SAFe Agile principles and values:

Adopt development practices which focus on quality and value, while increasing efficiency, and minimizing waste
Foster an environment where communication, teamwork, and innovation are encouraged
Help to implement Agile engineering best practices such as continuous integration, automation of testing and delivery, and continuous peer-review within the team
Qualifications / Requirements :
Bachelor's degree required; Master's degree preferred
7+ years of experience configuring, deploying and managing SAP ERP with a focus on Profitability Analysis and Integration with Order To Cash value stream and Controls
2+ years of SAP S4 Finance experience preferred
Strong Financial & Management Accounting and Controls experience with SAP General Ledger, and Controlling (focused on profitability analysis) in a global capacity
Previous leadership role on a major SAP transformation project
Demonstrated ability to effectively communicate with all levels of the organization
Travel required up to 80% (Mon-Thu if not local)
Preferred Experiences:
Knowledge and experience in the following tools, disciplines and processes are nice to have: SAP SolMan 7+, MS Azure, Quality Center and MS Project
Solves highly complex problems within their work team
Strong influencing, facilitating and consulting skills in working with stakeholders at all levels in the organization and across departments
Ability to quickly adapt to changes in timelines and sequences
Adaptability and flexibility including the ability to manage deadline pressure, ambiguity and change
Consulting background a plus
401K
Medical, Dental and Vision
Retirement / Pension Plans
Flexible Spending Accounts
123,005.00 - 158,087.00 /year
SAP Architect / Analyst
What is this?