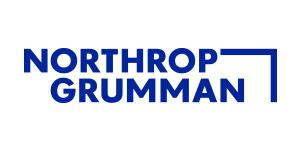 SCA Administrative Assistant at Northrop Grumman Corporation
Warner Robins, GA
Job Description
Administrative Services
Are you interested in expanding your career through experience and exposure, all the while supporting a mission that seeks to ensure the security of our nation and its allies? If so, then Northrop Grumman may be the place for you. As a
leading global security company providing innovative systems, products and solutions to customers worldwide, Northrop Grumman offers an extraordinary portfolio of capabilities and technologies. Here at Northrop Grumman, we are comprised of professionals that bring different perspectives, are curious about the world, accepting of each other, and understand that the more ideas, backgrounds, and experiences we bring to our work, the more innovative we can be. As we continue to build our talented workforce, we look for professionals that exemplify our core values, leadership characteristics, and
approach to innovation.
The Northrop Grumman Defense Systems Sector is seeking an SCA Administrative Assistant to provide support to the Large
Aircraft Infrared Countermeasures (LAIRCM) Program in Warner Robins, Georgia. As a valued member of the leadership
team, the Administrative Assistant is the center of day-to-day office operations and will be welcomed into a team environment where input is invited, growth is encouraged, and mutual support is standard.
Responsibilities:
- Multi-tasks in a fast-paced environment, using judgment and discretion.
- Diplomatically interfaces with all levels of management, employees, internal and external customers and vendors.
- Produces and distributes top quality memoranda, reports, presentations, organization lists and charts (distribution lists,
organization charts).
- Coordinates and maintains the Program Management Team's calendar (meetings, schedule, deliverables) proactively
through independent initiatives
- Manages multiple conference room calendars, including scheduling and maintenance of equipment.
- Coordinates meetings (scheduling, set up using Microsoft Outlook, takes and documents minutes, tracking, and
coordinates meal ordering)
- Supports travel requests, expense reports and tracks required documentation (per diem rates, Visitor Authorization Requests [VAR