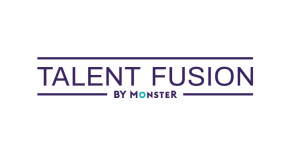 scanner at Talent Fusion
Fort Worth, TX
Immediate Scanner positions: Two shifts (AM: 630-3pm or PM: 430pm-230AM)
35-year technology/data science company looking for you in Fort Worth!
We offer a market competitive benefits package, including medical, dental, vision, and life insurance, and 401(k) match.
 This position does require overtime and rotating Saturdays.
Location: Fort Worth, TX
In this Role, you will:
Scan product codes of client products to input data into Company's computerized system for processing in a productive and accurate manner. 

Sort scanned product in appropriate container locations.

Inspect condition of product and prepare for disposition in accordance with client contract terms.

Clean and organize work area daily.

Perform other related duties as assigned.
​
Minimum Requirements:
High School diploma preferred or its equivalent; or any equivalent combination of experience and training that provides the required knowledge, skills, and abilities needed to complete the responsibilities of this position.

Working knowledge of computers

Ability to work under time pressure and meet production goals

Ability to assist other operations within the warehouse, as needed and if applicable 

Ability to meet set production and quality goals and follow standard operating and safety procedures

Ability to work with hazardous waste

Ability to work in a non-climate-controlled environment

Regularly required to use hands to finger, handle or feel objects, tools or controls, and reach with hands or arms.

Frequently required to talk or hear and read instructions on a computer monitor and/or printed on paper.

Regularly required to stand, kneel or stoop, and lift and/or move up to 70 pounds.

Regularly required to view items at an extremely close range and must be able to adjust and readjust focus.