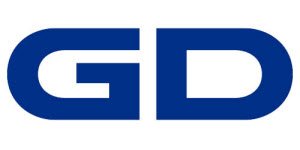 Science Officer at General Dynamics Information Technology
San Antonio, TX
Type of Requisition: Regular

Clearance Level Must Be Able to Obtain: None

Public Trust/Other Required: NACLC (T3)

Job Family: Scientists


GDIT 's military health team is HIRING a Science Officer to support the 59th Medical Wing (MDW), located at Lackland Air Force Base in San Antonio, Texas.


The 59th Medical Wing Science and Technology (ST) office advises and conducts clinical and translational research on matters pertaining to the medical aspects of the Air Expeditionary Force and the health of Air Force (AF) personnel and beneficiaries. In order to support the required research, ST offices conduct translational research in the areas of emergency medical care, combat casualty care, force health protection, restorative medicine, clinical and rehabilitative medicine and specialty centers.


Learn more about the 59th MDW HERE at http://https://www.59mdw.af.mil/


Summary:

The Science Officer (SO) is a doctoral-level scientist that provides program administrative support for one or more research portfolio task areas. This work requires a background of knowledge, skills, and techniques gained from professional training in a health science or allied scientific field. The SO possesses program and grants management skills with doctoral degree credentials. They support the tasks identified below and demonstrate a comprehensive scientific understanding of the obligations to produce deliverables within required timelines while meeting cost, schedule, and performance requirements. The SO acts as a coordinator between multiple projects to ensure mutual benefit within a program/portfolio and captures alignment with overall enterprise-wide mission goals. The SO performs the full range of support services for execution management of research at both the project and program level.


Duties & Responsibilities:


+ Serve as the primary point of contact for the funded investigator, acting as a liaison between the investigator and the contracting, regulatory, and other military or civilian sponsors. Apply scientific knowledge and general understanding of grant funding to provide technical review and oversight of award negotiation and progress plus provides recommendations to the government representatives and contracting agency to support the 59MDW/ST mission.

+ Review proposals that have been recommended for funding, considering peer and programmatic review comments, and provide notes to the contracting agency to assist with award negotiation.

+ Manage the full life-cycle of research projects from early stages to completion; i.e. project planning activities such as collecting information, developing project plans and timelines, and determining resources. Establishes project plans and determines timeframes, milestones and an agreed-upon endpoints. Develops working relationships with government contracting, budget/resource management, logistics, legal, and other pertinent enterprise-wide departments and agencies, to facilitate program mission accomplishment.

+ Coordinate and expedites flow of work and materials within the designated research programs, to include: reviewing and distributing work; conferring with program managers, directors, investigators, government program managers and other staff to determine progress of work and completion dates; compiling reports on progress of work; scheduling meetings, assisting with scheduling project/program-related travel for government employees.

+ As a member of an IPT, review program announcements for completeness and consistency with execution management practices. Upon receipt of pre-award assistance agreement packages, identify missing regulatory information and documentation required to complete the assistance agreement package. Documentation includes animal, human use, environmental and safety, existing and pending support, statement of work (SOW), budget justification, and other documentation required to complete the assistance agreement package. Review the current and pending support documents for assistance agreement overlap issues to include duplication of funding with other agencies, either federal or private. Identify which research award assistance agreements (i.e., clinical trial awards) require specific project milestones, such as subject accrual to clinical trials. Complete the Office of Research Protections (ORP) checklists, noting if the project will be using laboratory animals, cadavers, human anatomical samples or human subjects.

+ Communicate with the appropriate PI and their research team regarding missing regulatory or other documentation and the issues associated with their documents. Facilitate communication efforts with

+ regulatory and contract officials and the PI and their research team regarding issues with their research assistance agreement. Communication may involve outside Program Sponsor Representatives from other Research Directorates. Review regulatory documents from the PI as they are submitted.

+ Review annual and final technical progress reports within 90 calendar days of receipt. Verify that the SOW is being followed and all regulatory approvals are in place for the work being done. Notify the contract specialist if the PI has reported on work that is not within the scope of the approved SOW. Notify ORP if work has been reported that does not have regulatory approval. Review the publications reported by the PI for acknowledgement of funding source. Provide comments that are returned to the PI, especially if a revised report is required. Review quarterly reports during the performance period and note issues and successes of the project.

+ During review of assistance agreement documentation to include quarterly reports (if requested), annual progress reports, continually identify reportable outcomes, key research accomplishments, potential patentable products and inventions, and publications and be aware of any issues these findings may present. Verify that the PI is completing the approved SOW. Where applicable, annotate the assistance agreement file with the Technology Readiness Level (TRL) of the project. The TRL may change during the performance period of the project.

+ For awards that require quad charts, verify that the study approach aims and approaches, timeline chart, goals and milestones, and representative data are correct and current. Monitor awards supporting clinical trials for issues with the clinical trials such as patient accrual, retention and serious adverse events. Provide recommendations to the Grants Officer's Representative (GOR) and contracting agency regarding changes to the assistance agreement during the performance period to include changes in PI, transfer to a new institution, extensions without additional funds, budget revisions and changes in SOW.

+ Collect, organize and provide information for a site visit to a research institution. Alternatively, a reverse site visit may be conducted where scientists are brought to JBSA-Lackland AFB for a meeting, either pre-award or post award. Organize the attendance of the appropriate individuals from 59MDW/ST leadership, ORP, Contracting organizations and other personnel as appropriate. If necessary (as specified in the program announcement), act as the primary point of contact to organize an External Advisory Board for consortia or other multi-team awards.

+ At grant closeout, review any intellectual property generated by the award, note in the grant file and assist the closeout branch at RAA with patent and invention reports. Review the reports and capture products that may have been outcomes of the project. Note the final TRL of the products of the grant.

+ Participate in working groups such as Program Evaluation, SBIR/STTR, Technology Development Working Group, and the Internal Review Process as a program resource. Attend peer review, programmatic review, and scientific conferences as requested by the 59MDW/ST leadership or IPT Team Leader as a program resource.

+ Provide scientific writing support with tasks focused on highlights, program book content, annual report content, press releases, and other print and electronic products.

+ Prepare and provide briefings regarding the research portfolio to DOD leadership as needed. Briefings may include quad charts that focus on the military relevance of the grant and the research gap that is addresses by the project. Project risks and mitigation strategies may also be presented.

+ Schedules meetings when necessary. Provides meeting schedules, meeting minutes and routine reports to the project team leaders and team members. In a timely manner, conducts post-meeting follow-up activities concerning discussions and action items.


Minimum Qualification and Experience:


+ A doctoral (Ph.D.) degree in biomedical or basic science.

+ Minimum of least 3 years of direct (or transferable) experience in grants management and/or a 4+ years of experience conducting biomedical research, engineering, or analysis.


Preferred Skills:


+ Demonstrated strength in oral and written communication skills;

+ Strong computer database skills

+ Experience with human/animal subjects protection requirements;

+ Portfolio management experience

+ Grants management in a DOD biomedical research environment.


#militaryhealthgditjobs


null

We are GDIT. The people supporting some of the most complex government, defense, and intelligence projects across the country. We deliver. Bringing the expertise needed to understand and advance critical missions. We transform. Shifting the ways clients invest in, integrate, and innovate technology solutions. We ensure today is safe and tomorrow is smarter. We are there. On the ground, beside our clients, in the lab, and everywhere in between. Offering the technology transformations, strategy, and mission services needed to get the job done.
GDIT is an Equal Opportunity/Affirmative Action employer. All qualified applicants will receive consideration for employment without regard to race, color, religion, sex, sexual orientation, gender identity, national origin, disability, or veteran status, or any other protected class.