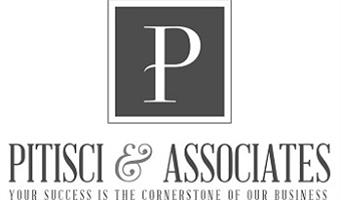 Scrum Master/PM at Pitisci & Associates
Tampa, FL
IT PM/Scrum Master
Local Candidates Only; No Third Parties; No Sponsorship
Tampa, FL
Contract

Our client is looking for for an IT Scrum Master with proven experience who can also work as a Project Manager when needed. Must demonstrate strong technical skills and experience working on delivery of multiple projects and has managed multiple vendors previously. Must have strong financial acumen and be able to handle project budget and invoice processing.

Project Managers within a delivery team collaborate with internal business leaders to develop and deliver technology solutions utilizing internal and external IT resources. These roles provide project management oversight for resourcing, scope, estimates, schedule, development, quality assurance, risk management, financial management and coordinating interdependencies. They manage collaboration with various project resources and vendors to ensure the appropriate methodology is followed, deliverable quality is high and customer satisfaction is achieved.

Basic Qualifications:

Demonstrated thorough knowledge and abilities of overseeing the delivery of technology solutions using onshore and offshore providers for a minimum of two years.
Minimum Year(s) of Experience: 10
Certification(s) Preferred: Project Management Professional (PMP) or Certified Scrum Master (CSM)
Knowledge Preferred:
Demonstrates a proven and thorough level of experience and success in project management roles including the use of traditional or agile methodologies to deliver Technology solutions with experience in the following areas:
Project Management tools such as ServiceNow, Azure DevOps, etc. (other examples: MS TFS, MS Project)
Project Financial Management using tools such as HPP PPM, Excel, etc. to monitor Budget, Actuals, EAC and related variances.
Technology solution delivery for small-to-medium projects/programs through the complete software or system development lifecycle (analysis, design, construction, testing and implementation and warranty.)
Vendor management (onshore and offshore) including contractual stipulations and obligations established in Service Level Agreements and risk management/escalation.
Skills Preferred:
Demonstrates proven experience and success in delivering technology projects with expertise including but not limited to:


Managing small-to-medium software development or infrastructure projects and working in large program environments.
Collaboratively working with all team and vendor project resources on small-to-medium size projects.
Managing all SOW deliverables and reporting project costs and forecasts on a regularly scheduled basis to project leadership and making recommendations to improve project effectiveness.
Managing internal and external project resources considering quality/acceptance of SOW deliverables internally and externally.
Collaboratively managing Sponsor/customer expectations and interacting with sponsor on a regular basis as it relates to software and IT infrastructure implementations.
Creating and maintaining integrated project plans based on information from the vendor and company task information. Incorporates updates and changes to the integrated project plan and prepares reports and presentations for executive levels.
Applying knowledge of the Firm to the Project Management activities to comply with Firm policies and standards.
Applying project management and agile knowledge to identify, escalate, and remove team impediments that jeopardize success.
Influencing project team members to identify and address project issues, including leadership and interdependent teams, and to promote self-directed teams.