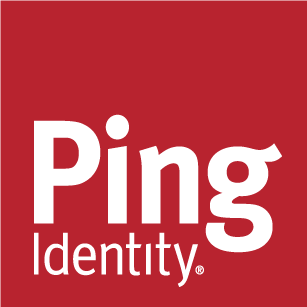 Sales Development Team Lead at Ping Identity
Denver, CO 80202
At Ping Identity, we're changing the way people think about enterprise security technology. With our new Identity Defined Security platform, we're building a borderless world where people have total freedom to work wherever and however they want. Without friction. Without fear.
We call this digital freedom. And it's not just something we provide our customers. It's something that inspires our company. People don't come here to join a culture that's built on digital freedom. They come to cultivate it.
We're headquartered in Denver, Colorado, and we have offices and employees around the globe. And we serve the largest, most demanding enterprises worldwide, including over half of the Fortune 100. Because even in the most complex enterprise environments, security shouldn't be a source of anxiety, but one of your greatest competitive advantages.
We're looking for a Sales Development Team Lead to help support our growing SDR Team. The Sales Development Lead will develop and scale our team of reps who help cultivate and qualify prospects for our sales organization. We are looking for a dynamic, collaborative, experienced coach and motivator. Daily, you will drive execution on building sales pipeline.
Job Responsibilities:
· Lead the SDR Team to reach target accounts and work with assigned Account Executives
· Ongoing mentoring and developing of the SDR team at an individual level to help grow sales professionals
· Develop SDR best practices, pitches, and objection handling
· Achieve and exceed monthly SDR team goals
· Help hire, training, motivating, and coaching SDRs
· Monitor and refine sales lead processes and metrics
· Educate with the use of Salesforce along with other several sales tools
· Monitor the activity of the SDR team and track results to improve productivity and effectiveness
· Work as a strategic partner throughout the organization; with a focus on Marketing
Qualifications:
· 1 years of management experience in Sales, Sales Development, or Inside Sales management, in high technology-based products
· Experience growing and scaling a successful sales development team in a fast-growth environment
· Track record at establishing and exceeding measurable goals
· Excellent working knowledge of outbound prospecting methodologies, process, and tools
· Work with all levels of management and with multiple departments including sales, marketing, product marketing, and services
· Excel (can maintain complex spreadsheets), Salesforce, and Xant experience are a plus
Our Benefits:
· Open PTO
· Parental Leave
· Free Healthcare Option
· 401(k) Match
· Generous Holiday Schedule
· Commuter Offset
· Education Reimbursement
Ping Identity is an equal opportunity employer. Qualified applicants will receive consideration for employment without regard to race, color, religion, sex, sexual orientation, gender identity, national origin, disability or protected veteran status.