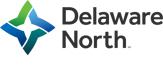 Seasonal Housekeeper - Peaks of Otter Lodge, Bedford, VA at Delaware North
Bedford, VA 24523
Our Exciting Work Environment
Peaks of Otter has drawn settlers and travelers to the region for more than 8,000 years. The community whose vestiges remain to be explored today had its beginning in 1766 when Thomas Wood arrived from Pennsylvania. The wife of one of Wood's descendants would open her home as the area's first lodging for travelers in 1834. By the late 1800s, Peaks of Otter would be home to some 20 families, a school, a church and a resort hotel. Thomas Jefferson is just one of many luminaries who have visited Peaks of Otter over the years and felt compelled to record the magnificence of the experience.
The Peaks of Otter are three exceptional mountain peaks situated close together in the Blue Ridge Mountains overlooking the town of Bedford, Virginia. They include Sharp Top, with an altitude of 3,875 feet (1,181 m); Flat Top, with an altitude of 4,004 feet (1,220 m); and Harkening Hill, with an altitude of 3,375 feet (1,029 m). Abbott Lake lies at their feet. The National Park Service preserves the peaks and lake as part of the Blue Ridge Parkway in the Jefferson National Forest.
Several trails offer hikers the opportunity to explore the peaks and surrounding countryside on foot. The least challenging is a one-mile loop around picturesque Abbott Lake. More demanding is the one and one-half mile course to the summit of Sharp Top. Make the climb and be rewarded with a 360°-view of the peak and its surroundings.
In the mid-1900s, the location was selected for special attention as the National Park Service developed recreation and service areas along the Blue Ridge Parkway. Abbott Lake was constructed and Peaks of Otter Lodge opened in 1964. Today, the property includes 63 rooms all with views of scenic Abbott Lake and majestic Sharp Top Mountain. While some things have changed over the years, the appeal of the region's Blue Ridge Mountains is still as timeless and captivating as ever.
Position Details
Offering a $25 gas card per week if the drive from your home address to the Peaks of Otter Lodge is 20 miles or more one way!
Position Summary
Cleans assigned rooms, halls and restrooms in accordance with the Company's GuestPath Universal Service Standards and applicable Operational Standards.
Essential Functions:
Stocks housekeeping carts with supplies
Transports cleaning materials to rooms for cleaning
Thoroughly cleans rooms and restrooms according to department procedures
Changes bedding if requested by guest
Empties wastebaskets and transports trash and waste to disposal area
Replenishes supplies in room and bathroom per hotel procedures
Conducts final walk-around to assure that room meets hotel housekeeping standards. 
Interacts on occasion with guests while cleaning guest and meeting rooms. Assists guest as needed
Reports maintenance repair problems in guest rooms, restrooms, corridors to Supervisor
Ensures all lost and found items are turned in to the Front Desk for logging
Assists in control of the linen counts; assists on collecting linen on delivery days
Maintains a daily "check-out" and "stay-over" report
Ensures sanitation guidelines are maintained
Ensures all linen rooms and work areas are neat, clean and organized
Performs other duties as assigned
Non-essential Functions:
May work in laundry room area loading washers and dryers and folding sheets
Assist other housekeeping personnel when needed
Education & Experience:
Limited to no experience required; previous commercial cleaning and/or guest service experience preferred
Knowledge, Skills & Abilities:
Working knowledge of various cleaning utensils, dryers, vacuum cleaners, tools and fixtures
Ability to work quickly under pressure
Ability to follow direction and instructions
Guest service oriented; ability to adhere to Company's GuestPath Universal Service Standards
Ability to read in English a limited number of two¿ and three¿syllable words; ability to print and speak simple sentences
Ability to make simple addition and subtraction calculations
Physical Requirements:
Frequent walking and standing for entire length of shift
Frequent climbing of stairs
Frequent bending, stooping, reaching, kneeling, and carrying
Use of hands to operate cleaning equipment and complete scrubbing/washing duties
Occasionally required to lift and/or move up to 50 pounds. 
Visual acuity sufficient to inspect cleanliness of rooms and surfaces
Environmental Working Conditions:
Regularly exposed to fumes and toxic or caustic chemicals.
Occasionally works in outside weather conditions
Occasionally exposed to wet and/or humid conditions
Noise level may be moderate to loud
Who We Are
Take your career beyond the ordinary—to the extraordinary.
At Delaware North, you'll love where you work, who you work with, and how your day unfolds. Whether it's in sporting venues, casinos, airports, national parks, iconic hotels, or premier restaurants, there's no telling where your career can ultimately take you. We empower you to do great work in a company with 100 years of success, stability and growth. If you have drive and enjoy the thrill of making things happen - share our vision, grow with us.
Delaware North is one of the largest privately held hospitality companies in the world. Founded in 1915 and owned by the Jacobs family for more than 100 years, Delaware North has global operations at high-profile places such as sports and entertainment venues, national and state parks, destination resorts and restaurants, airports, and regional casinos. Our 55,000 employee associates are dedicated to creating special experiences one guest at a time in serving more than a half-billion guests annually. Delaware North operates in the sports, travel hospitality, restaurant and catering, parks, resorts, gaming, and specialty retail industries and has annual revenue of about $3 billion. Learn more about Delaware North, a global leader in hospitality, at www.DelawareNorth.com.
All applicants will be subject to a pre-employment background check and may be subject to a pre-employment drug test depending upon the position and/or client requirements.
Delaware North Companies, Incorporated and its subsidiaries consider applicants for all positions without regard to race, color, religion, creed, gender, national origin, age, disability, marital or veteran status, sexual orientation, or any other legally protected status.  Delaware North is an equal opportunity employer.