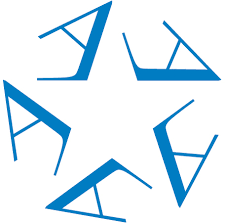 Secretary - Senior Director of Technology Operations at Arlington ISD
Arlington, TX 76013
***Please apply on our online application system: https://www.atenterprise.powerschool.com/ats/app_login?COMPANY_ID=WA003038
ROLE AND PURPOSE:
To perform all administrative assistant, secretarial, and clerical duties necessary to assist the Senior Director Technology Operations as well as the Director of Network Services.
QUALIFICATIONS:
Education/Certification:
High school diploma or equivalent from an accredited institution (required)
Valid Texas Driver's License
Experience:
Three years in an administrative assistant, secretarial, or clerical position
Previous experience with Texas public school finance procedures and account structures (preferred)
SPECIAL KNOWLEDGE AND SKILLS:
Proficient in general office, typing, and data entry skills
Proficient in common office productivity software and web tools (MS Word, MS Excel, Google Apps, etc…)
Proficient in budgeting and accounting skills
Excellent communication, interpersonal, and customer service skills
Knowledge of district, policies, and procedures (preferred)
MAJOR RESPONSIBILITIES AND DUTIES:
SCHOOL/ORGANIZATION CLIMATE
Establish and maintain effective working relationships with others.
Maintain professional office standards and conduct.
Work confidentially with discretion.
Communicate effectively both orally and in writing.
SCHOOL/ORGANIZATIONAL IMPROVEMENT
Analyze problems and situations quickly, draw logical conclusions, and plan/implement an effective course of action.
ADMINISTRATION AND FISCAL/FACILITIES MANAGEMENT
Prepare and maintain all records of department(s) budget, making corrections and/or adjustments as necessary.
Execute all purchases in accordance to established policies and/or procedures.
Input, maintain, track, and receive on all requisitions, purchase orders, warehouse orders, check requests, etc…
Assist Department Director(s) in all aspects of the AISD procurement process including obtaining quotes, vendor selection, and order placement.
Assist department staff with warehouse dock and receivables.
Prepare reports by gathering and organizing data from a variety of sources.
Submit, maintain, and manage contracts and/or contract record logs.
Effectively use district hardware such as computers, telephones, faxes, and associated equipment in order to achieve department goals and objectives.
Effectively use software & web tools such as Microsoft Word/Excel/PowerPoint and Google Docs/Sheets/Forms in order to achieve department goals and objectives.
Greet users and visitors to the department.
Serve as Data Center receptionist, answering, screening, and transferring telephone calls for the department as appropriate.
Schedule appointments and manage department staff calendars as appropriate.
Receive and distribute department mail.
Handle correspondence, inner office mail, and deliveries for Director(s) and department staff.
Maintain records of department attendance.
SCHOOL/COMMUNITY RELATIONS
Positively interact and maintain effective working relationships with students, parents, community members, vendors, and other stakeholders that contact the department(s).
Disseminate critical information and updates to all levels of personnel regarding status of incident and event situations.
Assist leadership team in responding to stakeholder concerns or questions in a timely manner.
PROFESSIONAL GROWTH AND DEVELOPMENT
Remain up to date on the systems and tools used to complete the assigned tasks.
Seek out opportunities to expand skills related to job functions.
MISCELLANEOUS
Perform other duties as may be assigned.
***Please apply on our online application system: https://www.atenterprise.powerschool.com/ats/app_login?COMPANY_ID=WA003038