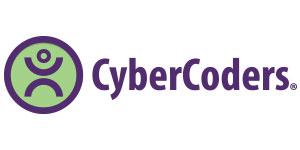 Security Consultant - SDL, Pen Testing, Reverse Engineer at CyberCoders
Bellevue, WA 98004
If you are a Security Consultant with experience or a developer interested in security, please read on!
What You Will Be Doing
Our client is a rapidly growing security consulting firm. They have immediate openings for security consultants. You will have the opportunity to work on a variety of projects. Do you like finding bugs in code? Have you built fuzzers, searched source code for vulnerabilities, or spotted defects in software designs? Do the terms threat modeling, buffer overflow, race condition, cross-site scripting, or SQL injection mean anything to you? Do you enjoy reverse engineering malware or attacking protocols? Can you discuss the security implications of router misconfigurations? Do you enjoy scanning and mapping networks, building tools to automate penetration testing or other tasks? If so, then we have a job for you.
What You Need for this Position
You should have strong skills in some of the following areas:
•Web application development and deployment
•.NET framework, ASP.NET, AJAX, JSON and web services
•Application development
•Mobile development (Android, iOS, etc.)
•Debugging and disassembly
•Operating system internals (Linux, Windows, etc.)
•Cloud services (AWS, Azure, etc.)
•Networking (protocols, routing, addressing, ACLs, etc.)

If you have a development background you should know one or more programming languages. We often use and encounter:
•JavaScript
•C/C++
•C#/.NET
•Python
•Ruby
•Assembly

Of course, having skills in any of the following areas is a definite plus:
•Network penetration testing
•Web application security
•Source code analysis
•Malware and reverse engineering
•Cryptography
•Cloud security
•Database security
•Security Development Lifecycle (SDL)
•PCI Data Security Standard (PCI DSS), HIPAA, ISO 27001 or Sarbanes-Oxley
•Vulnerability assessment
•Physical security
What's In It for You
- Competitive pay and quarterly bonuses
- Work with the best team in the industry
- Vacation/PTO
- Medical
- Dental
- Vision
- Relocation

So, if you are a Security Consultant or a strong developer with an interest in security, please apply today!



Security Clearance will be needed - therefore, only US citizens can be considered.
$120,000.00 - $160,000.00 /year