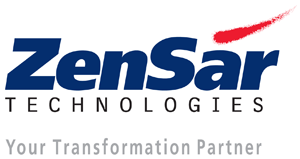 Security Engineer SOC at Zensar Technologies
Dallas, TX 75203
Primary Skills:
• Ability to quickly respond to customer requests.
• Minimum of four (4) years of experience with managing enterprise firewall solutions.
• Hands-on Check Point and Cisco ASA experience with a deep technical understanding of these two vendor product lines.
• Experience with security technologies such as Security and Information Event Management (SIEM), Data Loss Prevention, Authentication, and/or Identity and Access Management is highly desirable.
• Expert-level understanding of firewall logs and validate traffic to build access rules.
• Create diagrams, high level and low level, of firewalls in the data center and DMZ

Preferred Skills/Experience:
• Cisco Certified Network Associate/Professional (CCNA, CCNP).
• Working knowledge of Cisco Security Manager and Check Point SmartEvent
• Experience with anti-malware products (McAfee, Sophos, Check Point) and Zero Day prevention tools (Check Point Sandblast Agent, Carbon Black)
• IPSEC VPN troubleshooting.
• Experience with change control policy and procedures.