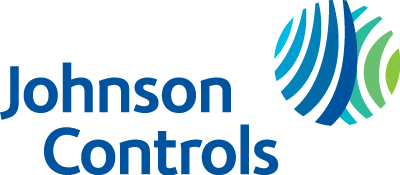 Security and Fire Lead Systems Specialist at Johnson Controls
Hayward, CA
Job Description
Security and Fire Lead Systems Specialist
What you will do:
As a Lead SystemSpecialist, you are responsible for profitable execution of assigned projects,including project delivery, estimating, and financial management. Performs ordelegates tasks as required to execute and fully complete assigned projectsincluding: hardware design, system programming, installation coordination,system and network commissioning and project closeout. Following standardizedproject management procedures, you will determine optimum resource levelsneeded to meet schedule milestones and monitor workforce levels. You will haveyour hand on the project pulse at all times, ensuring that all scope changesare quickly and properly documented and that change orders are approved priorto performance of work. You will be responsible for implementing site safetyand security procedures and will play an active role in developing the safetyprogram.
How you will do it:
Act as the primary on-site leader assigned projects.
Perform cost estimating, project scheduling and project management activities; maintain positive cash flow.
Ensure projects are properly executed, as budgeted, and billed in a timely manner within scope of the contract.
Manage the selection, ordering, and delivery schedule of materials to be procured for the projects assigned.
Proactively work to establish advantageous long-term customer and contractor relationships.
Interface with customer throughout the project life cycle to gain feedback on customer satisfaction.
Manages the selection, ordering, and delivery schedule of materials to be procured for the projects assigned.
Provide leadership by demonstrating focus on exceeding customers' expectations.
Communicate project status to management, providing forecasts of revenue, costs, and gross margin for the PC execution.
Actively pursue additional business through change orders; perform associated cost estimates, prepare proposals and negotiate final settlement price and customer acceptance.
Negotiate, prepare and issue subcontracts; foster and maintain good working relationships with subcontractors.
Coordinates customer-training requirements; provides proper documentation and manuals as needed.
Adhere to all Johnson Controls and customer safety standards, demonstrating a high degree of safety awareness for all Johnson Controls employees and worksite-based subcontractors.



Qualifications


What we look for:
Desired competencies/behaviors: You are leader, at your best when called upon to think strategically. You communicate well with audiences at all levels, both internal and external. You take ownership of issues and are able to move simultaneously between diverse tasks with tact, cooperation, and persistence. Your proven organizational and time management skills mean you are able to regroup as priorities and objectives change. Customer satisfaction is your highest priority.

Required Qualifications
University degree or equivalent combination of education and experience. 3 years minimum experience
4-6 years field experience in the Fire or Security industry.
Experience with basic project accounting or costing principles
Demonstrated verbal and written communication skills; must be able to communicate technical material to a non-technical audience.
Strong computer skills in a Microsoft Office environment.
Preferred:
Bachelor's degree in a technical field
Johnson Controls is an equal employment opportunity and affirmative action employer and all qualified applicants will receive consideration for employment without regard to race, color, religion, sex, national origin, age, protected veteran status, status as a qualified individual with a disability, or any other characteristic protected by law. For more information, please viewEEO is the Law. If you are an individual with a disability and you require an accommodation during the application process, please visitwww.johnsoncontrols.com/tomorrowneedsyou.
Job
Field Operations
Primary Location
US-CA-Hayward
Organization
Bldg Technologies Solutions